Analysts Issue Forecasts for Americas Silver Corporation's FY2018 Earnings (USA)
Americas Silver Corporation (TSE:USA) – Equities research analysts at Clarus Securities issued their FY2018 EPS estimates for shares of Americas Silver in a research report issued on Tuesday. Clarus Securities analyst J. Spratt anticipates that the company will post earnings of $0.41 per share for the year. Clarus Securities has a "Buy" rating on the stock.
Separately, HC Wainwright reissued a "buy" rating on shares of Americas Silver in a research report on Monday, August 28th.
Shares of Americas Silver (
TSE:USA
) traded down C$0.03 during trading hours on Wednesday, reaching C$4.58. The company had a trading volume of 62,072 shares, compared to its average volume of 68,912. Americas Silver has a twelve month low of C$2.88 and a twelve month high of C$6.11.
COPYRIGHT VIOLATION NOTICE: This news story was first posted by American Banking News and is owned by of American Banking News. If you are reading this news story on another site, it was illegally stolen and reposted in violation of United States and international copyright laws. The legal version of this news story can be read at https://www.americanbankingnews.com/2017/12/06/analysts-issue-forecasts-for-americas-silver-corporations-fy2018-earnings-usa.html.
Americas Silver Company Profile
Americas Silver Corporation, a silver mining company, engages in the acquisition, evaluation, exploration, development, and operation of precious metals mineral properties in North America. It principally owns a 100% interest in the Nuestra Señora silver-zinc-copper-lead project located in the Cosalá District, State of Sinaloa, Mexico.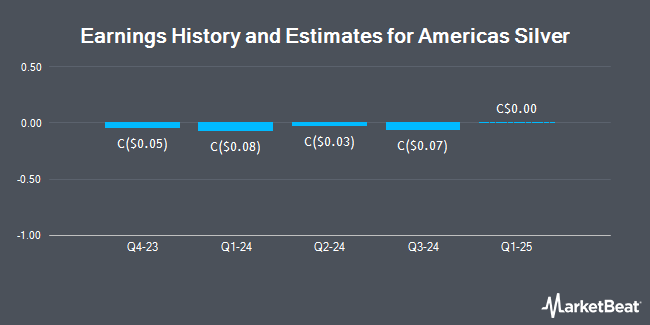 Receive News & Ratings for Americas Silver Corporation Daily - Enter your email address below to receive a concise daily summary of the latest news and analysts' ratings for Americas Silver Corporation and related companies with MarketBeat.com's FREE daily email newsletter.