Roche (ROG) Given a CHF 275 Price Target by Bank of America Analysts
Roche (VTX:ROG) has been assigned a CHF 275 price objective by investment analysts at Bank of America in a report released on Wednesday. The brokerage currently has a "buy" rating on the healthcare company's stock. Bank of America's price target indicates a potential upside of 11.25% from the company's current price.
A number of other equities analysts have also recently issued reports on the company. J P Morgan Chase & Co reissued a "buy" rating and issued a target price on shares of Roche in a report on Thursday, November 2nd. Goldman Sachs Group set a CHF 325 target price on Roche and gave the stock a "buy" rating in a report on Monday, September 11th. Credit Suisse Group set a CHF 300 target price on Roche and gave the stock a "buy" rating in a report on Monday, September 11th. Berenberg Bank set a CHF 260 target price on Roche and gave the stock a "neutral" rating in a report on Monday, November 20th. Finally, set a CHF 203 price target on Roche and gave the stock a "sell" rating in a research report on Friday, October 20th. Three equities research analysts have rated the stock with a sell rating, eight have given a hold rating and eight have given a buy rating to the company. The stock currently has a consensus rating of "Hold" and a consensus target price of CHF 261.32.
Shares of Roche (VTX:ROG) traded up CHF 2.10 during trading hours on Wednesday, hitting CHF 247.20. 1,700,000 shares of the company were exchanged, compared to its average volume of 1,720,000. Roche has a 12-month low of CHF 219.10 and a 12-month high of CHF 273.
WARNING: This piece was posted by American Banking News and is the property of of American Banking News. If you are reading this piece on another website, it was illegally copied and republished in violation of US & international copyright laws. The original version of this piece can be read at https://www.americanbankingnews.com/2017/12/06/roche-rog-given-a-chf-275-price-target-by-bank-of-america-analysts.html.
Roche Company Profile
Roche Holding AG (Roche) is a research-based healthcare company. The Company's operating businesses are organized into two divisions: Pharmaceuticals and Diagnostics. The Pharmaceuticals Division consists of two business segments: Roche Pharmaceuticals and Chugai. The Diagnostics Division consists of four business areas: Diabetes Care, Molecular Diagnostics, Professional Diagnostics and Tissue Diagnostics.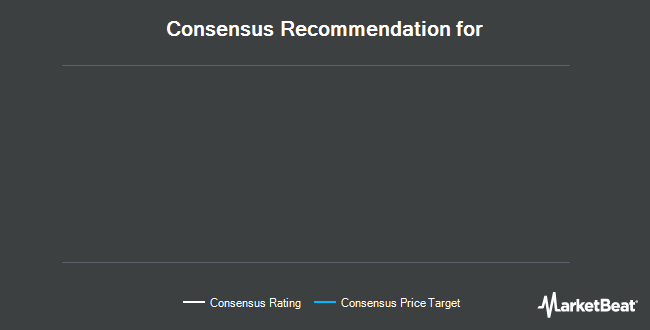 Receive News & Ratings for Roche Holding Ltd. Daily - Enter your email address below to receive a concise daily summary of the latest news and analysts' ratings for Roche Holding Ltd. and related companies with MarketBeat.com's FREE daily email newsletter.