Insider Selling: Wilhelmina International Inc (WHLM) Director Sells 7,302 Shares of Stock
Wilhelmina International Inc (NASDAQ:WHLM) Director Dieter Esch sold 7,302 shares of the company's stock in a transaction dated Wednesday, December 6th. The stock was sold at an average price of $6.41, for a total transaction of $46,805.82. The sale was disclosed in a filing with the Securities & Exchange Commission, which is accessible through this link.
Shares of Wilhelmina International Inc (WHLM) remained flat at $$6.40 during mid-day trading on Thursday. The stock had a trading volume of 12,062 shares, compared to its average volume of 3,119. The company has a debt-to-equity ratio of 0.07, a current ratio of 1.26 and a quick ratio of 1.26. Wilhelmina International Inc has a 12 month low of $5.67 and a 12 month high of $9.50.
Separately, ValuEngine upgraded shares of Wilhelmina International from a "sell" rating to a "hold" rating in a research note on Friday, December 1st.
ILLEGAL ACTIVITY NOTICE: "Insider Selling: Wilhelmina International Inc (WHLM) Director Sells 7,302 Shares of Stock" was published by American Banking News and is owned by of American Banking News. If you are reading this news story on another domain, it was copied illegally and republished in violation of US & international copyright and trademark law. The correct version of this news story can be viewed at https://www.americanbankingnews.com/2017/12/07/insider-selling-wilhelmina-international-inc-whlm-director-sells-7302-shares-of-stock.html.
Wilhelmina International Company Profile
Wilhelmina International, Inc is engaged in fashion model management. The Company provides fashion model and talent management services, specializing in the representation and management of models, entertainers, artists, athletes and other talent to various customers and clients, including retailers, designers, advertising agencies and catalog companies.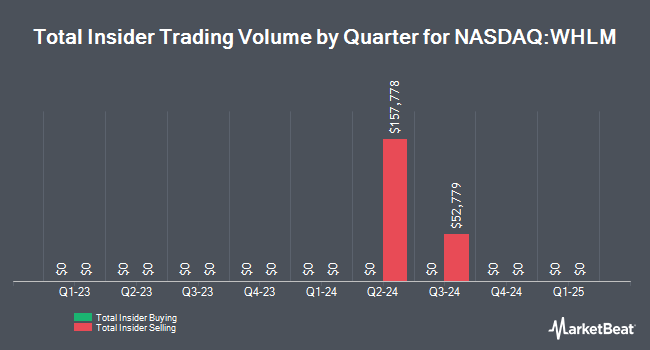 Receive News & Ratings for Wilhelmina International Inc Daily - Enter your email address below to receive a concise daily summary of the latest news and analysts' ratings for Wilhelmina International Inc and related companies with MarketBeat.com's FREE daily email newsletter.