Peel Hunt Reiterates "Buy" Rating for SuperGroup (SGP)
SuperGroup (LON:SGP)'s stock had its "buy" rating reiterated by Peel Hunt in a research report issued on Tuesday. They presently have a GBX 2,100 ($28.26) price objective on the stock. Peel Hunt's price objective points to a potential upside of 8.65% from the company's previous close.
Several other analysts have also recently issued reports on the stock. Royal Bank Of Canada cut shares of SuperGroup to a "sector performer" rating and boosted their price objective for the company from GBX 1,800 ($24.23) to GBX 1,900 ($25.57) in a research note on Friday, November 17th. Deutsche Bank started coverage on shares of SuperGroup in a report on Tuesday, November 21st. They set a "hold" rating and a GBX 1,990 ($26.78) target price on the stock. Barclays restated an "underweight" rating on shares of SuperGroup in a report on Monday, August 14th. Finally, Liberum Capital restated a "hold" rating and set a GBX 1,750 ($23.55) target price on shares of SuperGroup in a report on Friday, August 25th. One investment analyst has rated the stock with a sell rating, three have assigned a hold rating and five have issued a buy rating to the company. The stock currently has a consensus rating of "Hold" and an average price target of GBX 1,936 ($26.06).
Shares of SuperGroup (SGP) traded down GBX 0.17 ($0.00) during midday trading on Tuesday, hitting GBX 1,932.83 ($26.01). 202,141 shares of the stock traded hands, compared to its average volume of 253,796. SuperGroup has a one year low of GBX 1,435 ($19.31) and a one year high of GBX 2,000.45 ($26.92).
In other SuperGroup news, insider Euan Sutherland sold 55,088 shares of the business's stock in a transaction on Monday, October 23rd. The shares were sold at an average price of GBX 1,840 ($24.76), for a total value of £1,013,619.20 ($1,364,225.03). Insiders have purchased a total of 26 shares of company stock worth $44,436 in the last 90 days.
WARNING: This piece was posted by American Banking News and is the property of of American Banking News. If you are accessing this piece on another website, it was illegally stolen and reposted in violation of United States & international trademark & copyright law. The legal version of this piece can be accessed at https://www.americanbankingnews.com/2017/12/10/peel-hunt-reiterates-buy-rating-for-supergroup-sgp.html.
About SuperGroup
SuperGroup Plc designs, produces and sells clothing and accessories under the Superdry brand in approximately 670 points of sale across the world, as well as online. The Company offers a range of products for men and women. The Company operates through three segments: Retail, Wholesale and Central costs.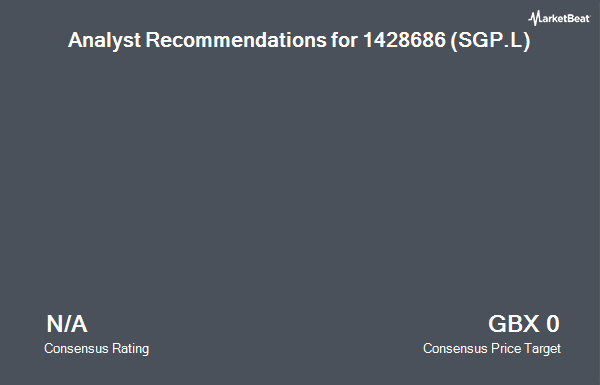 Receive News & Ratings for SuperGroup Plc Daily - Enter your email address below to receive a concise daily summary of the latest news and analysts' ratings for SuperGroup Plc and related companies with MarketBeat.com's FREE daily email newsletter.