adidas (FRA:ADS) received a €223.00 ($265.48) target price from investment analysts at Macquarie in a research note issued to investors on Friday. The brokerage presently has a "buy" rating on the stock. Macquarie's price target would suggest a potential upside of 21.99% from the company's current price.
ADS has been the subject of a number of other reports. Kepler Capital Markets set a €215.00 ($255.95) price target on adidas and gave the stock a "buy" rating in a report on Tuesday, December 19th. Baader Bank set a €220.00 ($261.90) price target on adidas and gave the stock a "buy" rating in a report on Wednesday, January 3rd. Independent Research set a €205.00 ($244.05) price target on adidas and gave the stock a "neutral" rating in a report on Thursday, November 9th. set a €231.00 ($275.00) price target on adidas and gave the stock a "buy" rating in a report on Tuesday, November 14th. Finally, JPMorgan Chase & Co. set a €195.00 ($232.14) price objective on adidas and gave the company a "neutral" rating in a research report on Wednesday, October 18th. One equities research analyst has rated the stock with a sell rating, ten have given a hold rating and eleven have issued a buy rating to the stock. The stock has an average rating of "Hold" and an average target price of €205.76 ($244.95).
Shares of adidas (FRA ADS) traded up €11.80 ($14.05) during mid-day trading on Friday, hitting €182.80 ($217.62). The stock had a trading volume of 2,755,745 shares. adidas has a one year low of €143.00 ($170.24) and a one year high of €201.01 ($239.30). The firm has a market capitalization of $38,130.00 and a price-to-earnings ratio of 27.82.
TRADEMARK VIOLATION WARNING: "adidas (ADS) PT Set at €223.00 by Macquarie" was published by American Banking News and is the property of of American Banking News. If you are reading this piece on another website, it was illegally stolen and republished in violation of United States & international copyright & trademark legislation. The legal version of this piece can be accessed at https://www.americanbankingnews.com/2018/01/20/adidas-ads-pt-set-at-223-00-by-macquarie.html.
adidas Company Profile
adidas AG, together with its subsidiaries, designs, develops, produces, and markets athletic and sports lifestyle products worldwide. It offers footwear; apparel; and hardware, such as bags and balls under the adidas and Reebok brands. The company is also involved in wholesale, retail, and e-commerce business activities related to the distribution of adidas and Reebok products to retail and end customers.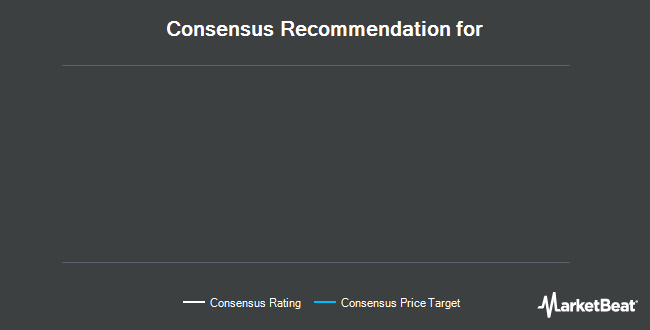 Receive News & Ratings for adidas Daily - Enter your email address below to receive a concise daily summary of the latest news and analysts' ratings for adidas and related companies with MarketBeat.com's FREE daily email newsletter.