BG Staffing Inc (NYSEAMERICAN:BGSF) announced a quarterly dividend on Friday, February 2nd, Wall Street Journal reports. Stockholders of record on Monday, February 12th will be paid a dividend of 0.25 per share by the business services provider on Tuesday, February 20th. This represents a $1.00 annualized dividend and a dividend yield of 6.19%. The ex-dividend date of this dividend is Friday, February 9th.
Shares of BG Staffing (NYSEAMERICAN:BGSF) traded up $0.06 during midday trading on Friday, hitting $16.15. 14,074 shares of the stock traded hands, compared to its average volume of 11,990. The stock has a market cap of $145.41, a PE ratio of 16.02 and a beta of 0.26. BG Staffing has a 52-week low of $12.99 and a 52-week high of $18.84.
BG Staffing (NYSEAMERICAN:BGSF) last announced its earnings results on Monday, October 30th. The business services provider reported $0.35 earnings per share (EPS) for the quarter, missing the consensus estimate of $0.38 by ($0.03). The business had revenue of $71.28 million for the quarter, compared to analysts' expectations of $77.70 million. BG Staffing had a net margin of 4.40% and a return on equity of 30.25%.
A number of hedge funds have recently modified their holdings of BGSF. California State Teachers Retirement System bought a new position in shares of BG Staffing during the second quarter valued at approximately $214,000. Northern Trust Corp boosted its stake in shares of BG Staffing by 81.7% during the second quarter. Northern Trust Corp now owns 24,589 shares of the business services provider's stock valued at $428,000 after purchasing an additional 11,059 shares in the last quarter. Finally, State Street Corp bought a new position in shares of BG Staffing during the second quarter valued at approximately $1,123,000.
Separately, Zacks Investment Research lowered shares of BG Staffing from a "hold" rating to a "sell" rating in a research report on Friday, November 3rd.
COPYRIGHT VIOLATION WARNING: "BG Staffing Inc (BGSF) Announces Quarterly Dividend of $0.25" was originally reported by American Banking News and is the property of of American Banking News. If you are reading this piece of content on another website, it was copied illegally and republished in violation of U.S. & international copyright and trademark law. The original version of this piece of content can be viewed at https://www.americanbankingnews.com/2018/02/02/bg-staffing-inc-bgsf-announces-quarterly-dividend-of-0-25.html.
BG Staffing Company Profile
BG Staffing, Inc (BG Staffing) is a provider of temporary staffing services. The Company provides temporary workers to a range of customers that are seeking to match their workforce requirements to their business needs. Its customers operate across a diverse set of industries. The Company's operations are organized into three segments: Commercial, Multifamily and Professional.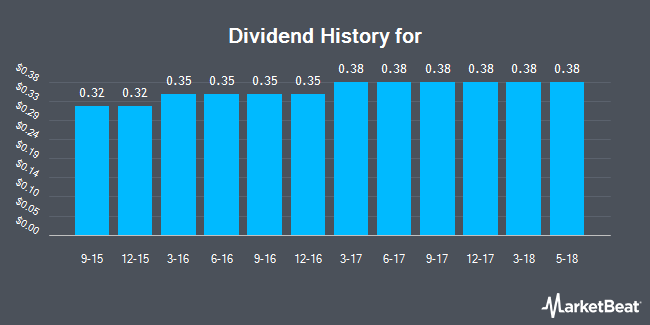 Receive News & Ratings for BG Staffing Daily - Enter your email address below to receive a concise daily summary of the latest news and analysts' ratings for BG Staffing and related companies with MarketBeat.com's FREE daily email newsletter.