Medley Capital (NYSE:MCC) announced its quarterly earnings results on Tuesday. The investment management company reported $0.13 EPS for the quarter, missing the Zacks' consensus estimate of $0.16 by ($0.03), Bloomberg Earnings reports. Medley Capital had a negative net margin of 15.66% and a positive return on equity of 7.50%. The company had revenue of $20.63 million during the quarter, compared to analyst estimates of $22.19 million. During the same quarter last year, the company posted $0.19 EPS. The firm's quarterly revenue was down 20.8% on a year-over-year basis.
Medley Capital (NYSE MCC) opened at $4.86 on Tuesday. Medley Capital has a 52 week low of $4.82 and a 52 week high of $8.05. The company has a market cap of $274.55, a PE ratio of -18.69, a P/E/G ratio of 1.52 and a beta of 1.15. The company has a quick ratio of 11.02, a current ratio of 11.02 and a debt-to-equity ratio of 1.06.
MCC has been the topic of a number of research reports. Keefe, Bruyette & Woods set a $6.00 price target on shares of Medley Capital and gave the company a "hold" rating in a research note on Friday, December 8th. Zacks Investment Research lowered shares of Medley Capital from a "hold" rating to a "sell" rating in a research note on Wednesday, December 13th. National Securities reiterated a "neutral" rating and issued a $6.00 price target on shares of Medley Capital in a research note on Thursday, December 7th. Finally, ValuEngine lowered shares of Medley Capital from a "strong-buy" rating to a "buy" rating in a research note on Friday. Two research analysts have rated the stock with a sell rating, three have given a hold rating and one has given a buy rating to the company. The stock presently has a consensus rating of "Hold" and an average price target of $6.17.
COPYRIGHT VIOLATION WARNING: This news story was first published by American Banking News and is owned by of American Banking News. If you are accessing this news story on another website, it was illegally copied and reposted in violation of U.S. & international copyright and trademark legislation. The original version of this news story can be accessed at https://www.americanbankingnews.com/2018/02/06/medley-capital-mcc-announces-earnings-results-misses-estimates-by-0-03-eps.html.
About Medley Capital
Medley Capital Corporation is a non-diversified closed-end management investment company. The Company's investment objective is to generate current income and capital appreciation by lending directly to privately-held middle market companies, primarily through directly originated transactions to help these companies expand their business, refinance and make acquisitions.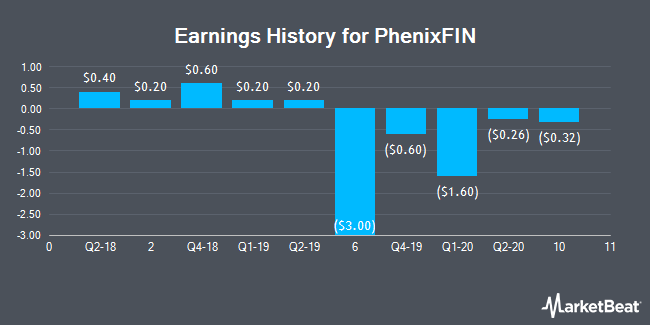 Receive News & Ratings for Medley Capital Daily - Enter your email address below to receive a concise daily summary of the latest news and analysts' ratings for Medley Capital and related companies with MarketBeat.com's FREE daily email newsletter.