Trevali Mining Corp (TSE:TV) insider Daniel Marinov sold 50,000 shares of the firm's stock in a transaction on Tuesday, February 6th. The shares were sold at an average price of C$1.62, for a total value of C$81,000.00.
Trevali Mining Corp (TSE TV) traded down C$0.06 during trading hours on Wednesday, reaching C$1.52. The company had a trading volume of 3,591,400 shares, compared to its average volume of 2,260,000. The firm has a market capitalization of $1,250.00, a price-to-earnings ratio of 152.00 and a beta of 2.79. Trevali Mining Corp has a 1 year low of C$1.03 and a 1 year high of C$1.69.
Trevali Mining (TSE:TV) last released its earnings results on Tuesday, November 14th. The company reported C$0.02 earnings per share (EPS) for the quarter, missing analysts' consensus estimates of C$0.03 by C($0.01). The firm had revenue of C$102.32 million for the quarter. Trevali Mining had a negative return on equity of 6.71% and a negative net margin of 9.51%.
A number of research analysts have recently commented on the company. Scotiabank reissued an "outperform" rating and set a C$2.00 price target on shares of Trevali Mining in a report on Tuesday, November 7th. BMO Capital Markets lowered their price target on Trevali Mining from C$2.20 to C$2.00 in a report on Monday, December 18th. Finally, Eight Capital lowered their price target on Trevali Mining from C$2.40 to C$2.10 in a report on Tuesday, January 16th.
ILLEGAL ACTIVITY WARNING: This news story was first posted by American Banking News and is the property of of American Banking News. If you are accessing this news story on another site, it was copied illegally and reposted in violation of United States and international trademark & copyright laws. The legal version of this news story can be read at https://www.americanbankingnews.com/2018/02/07/trevali-mining-corp-tv-insider-daniel-marinov-sells-50000-shares.html.
About Trevali Mining
Trevali Mining Corporation is a Canada-based natural resource company. The Company is engaged in the acquisition, exploration, development and production from mineral properties. The Company holds approximately four properties in Canada and has an interest in a property in Peru with an option on a second Peruvian property.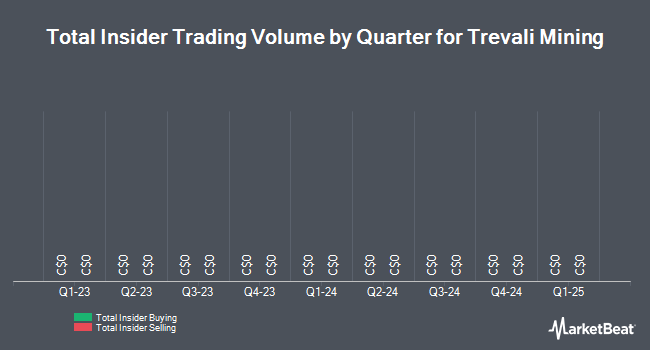 Receive News & Ratings for Trevali Mining Daily - Enter your email address below to receive a concise daily summary of the latest news and analysts' ratings for Trevali Mining and related companies with MarketBeat.com's FREE daily email newsletter.