ThyssenKrupp (FRA:TKA) received a €20.00 ($24.69) price objective from equities research analysts at Barclays in a research report issued to clients and investors on Thursday. The firm currently has a "sell" rating on the basic materials company's stock. Barclays' price objective would indicate a potential downside of 12.97% from the stock's current price.
Several other equities research analysts have also recently issued reports on TKA. Credit Suisse Group set a €34.00 ($41.98) target price on shares of ThyssenKrupp and gave the stock a "buy" rating in a research note on Wednesday. Nord/LB set a €30.00 ($37.04) price target on shares of ThyssenKrupp and gave the company a "buy" rating in a research report on Tuesday, January 30th. set a €27.00 ($33.33) price target on shares of ThyssenKrupp and gave the company a "buy" rating in a research report on Wednesday, November 1st. DZ Bank reissued a "buy" rating on shares of ThyssenKrupp in a research report on Thursday, November 16th. Finally, Kepler Capital Markets set a €21.00 ($25.93) price target on shares of ThyssenKrupp and gave the company a "sell" rating in a research report on Friday, November 24th. Three research analysts have rated the stock with a sell rating, six have assigned a hold rating and fourteen have given a buy rating to the stock. ThyssenKrupp has an average rating of "Hold" and a consensus price target of €28.64 ($35.36).
Shares of ThyssenKrupp (TKA) traded down €0.27 ($0.33) on Thursday, reaching €22.98 ($28.37). 3,276,913 shares of the company's stock traded hands. ThyssenKrupp has a 52 week low of €21.17 ($26.14) and a 52 week high of €27.01 ($33.35). The firm has a market cap of $14,170.00 and a PE ratio of 62.11.
COPYRIGHT VIOLATION WARNING: "Barclays Reiterates "€20.00" Price Target for ThyssenKrupp (TKA)" was reported by American Banking News and is the sole property of of American Banking News. If you are viewing this news story on another website, it was illegally copied and republished in violation of US & international copyright legislation. The correct version of this news story can be viewed at https://www.americanbankingnews.com/2018/02/11/barclays-reiterates-20-00-price-target-for-thyssenkrupp-tka.html.
ThyssenKrupp Company Profile
thyssenkrupp AG operates in the areas of mechanical, plant, and materials technologies in Germany and internationally. The company's Components Technology segment provides various components for automotive, construction, and engineering sectors, as well as for wind turbines. Its Elevator Technology segment is involved in the construction, modernization, and servicing of elevators, escalators, moving walks, and stairs and platform lifts, as well as passenger boarding bridges.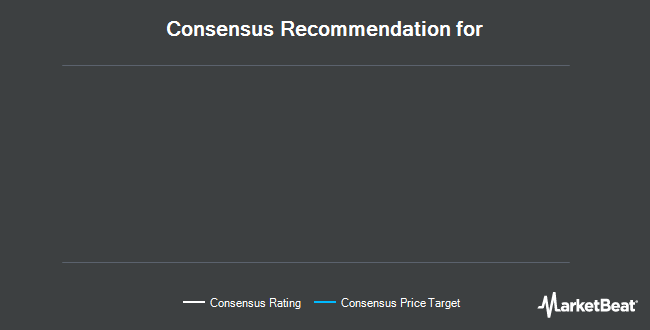 Receive News & Ratings for ThyssenKrupp Daily - Enter your email address below to receive a concise daily summary of the latest news and analysts' ratings for ThyssenKrupp and related companies with MarketBeat.com's FREE daily email newsletter.