Baozun (NASDAQ:BZUN) will release its earnings data after the market closes on Monday, February 19th. Analysts expect Baozun to post earnings of $0.37 per share for the quarter.
Baozun (NASDAQ:BZUN) last announced its quarterly earnings data on Tuesday, November 21st. The technology company reported $0.06 EPS for the quarter. Baozun had a net margin of 3.20% and a return on equity of 8.72%. On average, analysts expect Baozun to post $1 EPS for the current fiscal year and $1 EPS for the next fiscal year.
Baozun (NASDAQ:BZUN) opened at $34.15 on Monday. Baozun has a 1 year low of $13.87 and a 1 year high of $40.65. The company has a market cap of $1,870.00 and a P/E ratio of 100.44.
Several brokerages have commented on BZUN.
Vetr
upgraded shares of Baozun from a "hold" rating to a "buy" rating and set a $38.57 price objective for the company in a research report on Monday, February 5th. Bank of America boosted their price objective on shares of Baozun from $38.00 to $44.00 and gave the company a "buy" rating in a research report on Tuesday, January 30th.
Zacks Investment Research
upgraded shares of Baozun from a "strong sell" rating to a "hold" rating in a research report on Tuesday, January 23rd. Finally, BidaskClub upgraded shares of Baozun from a "hold" rating to a "buy" rating in a research report on Tuesday, January 9th. Two analysts have rated the stock with a hold rating and four have assigned a buy rating to the stock. Baozun presently has a consensus rating of "Buy" and a consensus target price of $37.51.
An institutional investor recently raised its position in Baozun stock. State Street Corp grew its stake in shares of Baozun Inc (NASDAQ:BZUN) by 10.5% during the second quarter, according to the company in its most recent disclosure with the SEC. The fund owned 118,543 shares of the technology company's stock after buying an additional 11,281 shares during the quarter. State Street Corp's holdings in Baozun were worth $2,629,000 as of its most recent SEC filing. Institutional investors own 38.93% of the company's stock.
COPYRIGHT VIOLATION WARNING: "Baozun (BZUN) Set to Announce Earnings on Monday" was published by American Banking News and is the property of of American Banking News. If you are reading this piece on another site, it was illegally stolen and republished in violation of U.S. and international trademark & copyright laws. The legal version of this piece can be viewed at https://www.americanbankingnews.com/2018/02/12/baozun-bzun-set-to-announce-earnings-on-monday.html.
Baozun Company Profile
Baozun Inc is a brand e-commerce solutions company. The Company is engaged in providing end-to-end e-commerce solutions, including the sales of apparel, home and electronic products, online store design and setup, visual merchandising and marketing, online store operations, customer services, warehousing and order fulfillment.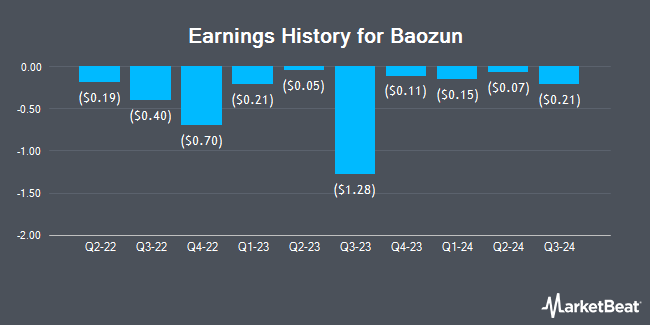 Receive News & Ratings for Baozun Daily - Enter your email address below to receive a concise daily summary of the latest news and analysts' ratings for Baozun and related companies with MarketBeat.com's FREE daily email newsletter.