Canaccord Genuity Group Inc (TSE:CF) Director Dvaipayan Ghose sold 10,000 shares of Canaccord Genuity Group stock in a transaction that occurred on Tuesday, February 13th. The shares were sold at an average price of C$6.30, for a total value of C$63,000.00.
Canaccord Genuity Group Inc (CF) traded up C$0.27 on Tuesday, hitting C$6.27. The stock had a trading volume of 335,190 shares, compared to its average volume of 350,620. The company has a market capitalization of $711.72, a PE ratio of 15.68 and a beta of 1.25. Canaccord Genuity Group Inc has a 52 week low of C$4.08 and a 52 week high of C$6.85.
The firm also recently declared a quarterly dividend, which will be paid on Thursday, March 15th. Stockholders of record on Friday, March 2nd will be issued a dividend of $0.01 per share. The ex-dividend date of this dividend is Thursday, March 1st. This represents a $0.04 dividend on an annualized basis and a dividend yield of 0.64%. Canaccord Genuity Group's dividend payout ratio (DPR) is presently 7.50%.
Separately, TD Securities cut their price target on Canaccord Genuity Group from C$7.00 to C$6.00 and set a "buy" rating on the stock in a report on Wednesday, November 8th.
TRADEMARK VIOLATION WARNING: "Canaccord Genuity Group Inc (CF) Director Sells C$63,000.00 in Stock" was first published by American Banking News and is owned by of American Banking News. If you are accessing this piece of content on another website, it was copied illegally and republished in violation of U.S. & international trademark & copyright law. The correct version of this piece of content can be accessed at https://www.americanbankingnews.com/2018/02/13/canaccord-genuity-group-inc-cf-director-sells-c63000-00-in-stock.html.
Canaccord Genuity Group Company Profile
Canaccord Genuity Group Inc is a Canada-based independent financial services company. The Company has operations in two principal segments of the securities industry: wealth management and capital markets. The Company's segments include Canaccord Genuity, Canaccord Genuity Wealth Management, and Corporate and Other.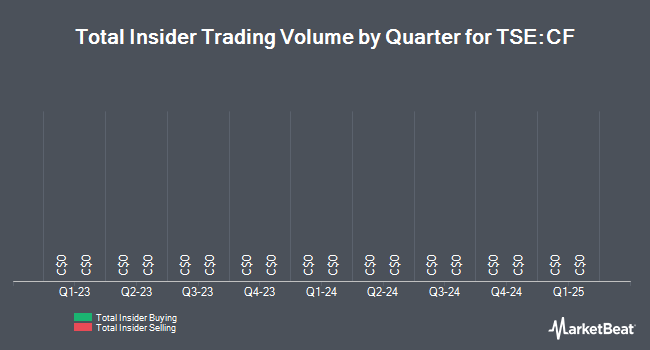 Receive News & Ratings for Canaccord Genuity Group Daily - Enter your email address below to receive a concise daily summary of the latest news and analysts' ratings for Canaccord Genuity Group and related companies with MarketBeat.com's FREE daily email newsletter.