Charles Stanley Group plc (LON:CAY) insider Gary Teper acquired 40 shares of the company's stock in a transaction dated Friday, February 9th. The shares were bought at an average cost of GBX 370 ($5.11) per share, for a total transaction of £148 ($204.48).
Charles Stanley Group plc (CAY) opened at GBX 357.92 ($4.95) on Tuesday. The stock has a market cap of $191.82 and a price-to-earnings ratio of 2,105.41. Charles Stanley Group plc has a 1 year low of GBX 305 ($4.21) and a 1 year high of GBX 434 ($6.00).
The firm also recently announced a dividend, which was paid on Friday, January 19th. Investors of record on Thursday, December 14th were given a dividend of GBX 2.50 ($0.03) per share. The ex-dividend date of this dividend was Thursday, December 14th. This represents a yield of 0.68%.
A number of equities research analysts have recently weighed in on CAY shares. Canaccord Genuity boosted their price objective on shares of Charles Stanley Group from GBX 400 ($5.53) to GBX 420 ($5.80) and gave the company a "buy" rating in a report on Wednesday, November 29th. Peel Hunt lowered shares of Charles Stanley Group to a "hold" rating and set a GBX 390 ($5.39) price objective on the stock. in a report on Wednesday, November 22nd. Finally, Canaccord Genuity Group reissued a "buy" rating and set a GBX 400 ($5.53) price objective on shares of Charles Stanley Group in a report on Friday, November 3rd.
COPYRIGHT VIOLATION NOTICE: This piece was first reported by American Banking News and is the sole property of of American Banking News. If you are accessing this piece on another domain, it was stolen and reposted in violation of United States and international copyright and trademark law. The original version of this piece can be viewed at https://www.americanbankingnews.com/2018/02/13/insider-buying-charles-stanley-group-plc-cay-insider-purchases-40-shares-of-stock.html.
Charles Stanley Group Company Profile
Charles Stanley Group PLC is an investment company. The Company provides investment management services, financial planning and pension administration. The Company's segments are Investment Management Services, Asset Management, Financial Planning, Charles Stanley Direct and Support functions. The Investment Management Services division provides personal investment services to individuals, companies, trusts and charities and includes platform dealing, custody and self-invested personal pension (SIPP) and individual savings account (ISA) administration services.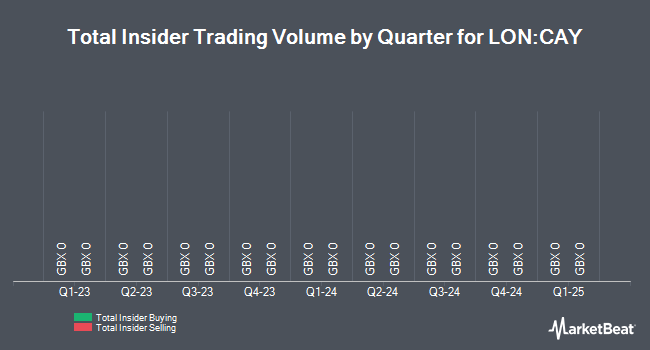 Receive News & Ratings for Charles Stanley Group Daily - Enter your email address below to receive a concise daily summary of the latest news and analysts' ratings for Charles Stanley Group and related companies with MarketBeat.com's FREE daily email newsletter.