Sierra Wireless, Inc. (TSE:SW) (NASDAQ:SWIR) insider David Gordon Mclennan sold 2,637 shares of the business's stock in a transaction on Thursday, February 8th. The stock was sold at an average price of C$23.29, for a total transaction of C$61,415.73.
Sierra Wireless, Inc. (TSE SW) traded down C$0.05 during trading hours on Tuesday, hitting C$20.43. 201,453 shares of the stock traded hands, compared to its average volume of 168,446. Sierra Wireless, Inc. has a one year low of C$19.06 and a one year high of C$43.16. The company has a market cap of $660.53, a P/E ratio of 127.69 and a beta of 2.39.
A number of research analysts have weighed in on SW shares. TD Securities cut their target price on shares of Sierra Wireless to C$36.00 and set a "hold" rating for the company in a research report on Friday, November 3rd. Raymond James Financial raised shares of Sierra Wireless from a "market perform" rating to an "outperform" rating and set a C$38.00 target price for the company in a research report on Monday, November 27th.
ILLEGAL ACTIVITY NOTICE: This report was originally published by American Banking News and is the sole property of of American Banking News. If you are reading this report on another domain, it was illegally stolen and republished in violation of international copyright & trademark laws. The legal version of this report can be viewed at https://www.americanbankingnews.com/2018/02/13/insider-selling-sierra-wireless-inc-sw-insider-sells-2637-shares-of-stock.html.
Sierra Wireless Company Profile
Sierra Wireless, Inc is engaged in building the Internet of Things (IoT) with wireless solutions for organizations. The Company's OEM Solution segment offers cellular embedded wireless modules for IoT connectivity, including an embedded application framework to support customer applications. The Company's Enterprise Solution segment offers intelligent routers and gateways, including management tools and applications that enable cellular connectivity.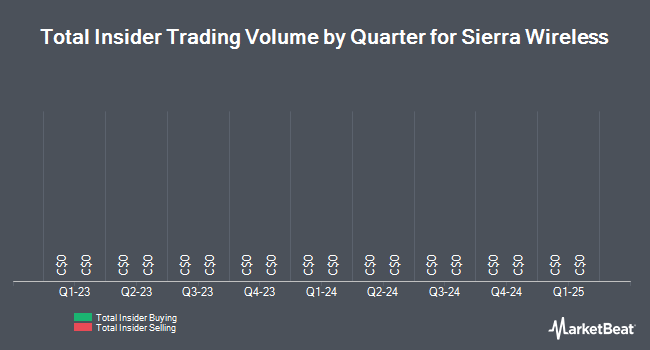 Receive News & Ratings for Sierra Wireless Daily - Enter your email address below to receive a concise daily summary of the latest news and analysts' ratings for Sierra Wireless and related companies with MarketBeat.com's FREE daily email newsletter.