Randstad Hldgs (OTCMKTS:RANJY) posted its quarterly earnings results on Tuesday. The business services provider reported $0.71 EPS for the quarter, Morningstar.com reports. Randstad Hldgs had a net margin of 2.52% and a return on equity of 18.19%.
Shares of Randstad Hldgs (OTCMKTS:RANJY) traded up $0.89 during trading hours on Tuesday, reaching $33.89. 1,100 shares of the company's stock traded hands, compared to its average volume of 768. The company has a debt-to-equity ratio of 0.16, a current ratio of 1.05 and a quick ratio of 1.05. Randstad Hldgs has a one year low of $27.66 and a one year high of $36.31. The firm has a market capitalization of $12,095.13, a P/E ratio of 14.93, a price-to-earnings-growth ratio of 1.40 and a beta of 1.01.
Separately, Zacks Investment Research raised shares of Randstad Hldgs from a "hold" rating to a "buy" rating and set a $34.00 price objective for the company in a research report on Friday, October 27th.
WARNING: This article was posted by American Banking News and is the sole property of of American Banking News. If you are accessing this article on another site, it was illegally copied and reposted in violation of US and international copyright legislation. The correct version of this article can be read at https://www.americanbankingnews.com/2018/02/13/randstad-hldgs-ranjy-announces-quarterly-earnings-results.html.
About Randstad Hldgs
Randstad Holding nv, a staffing and recruitment company, provides solutions in the field of flexible work and human resources (HR) services. It offers regular temporary staffing and permanent placement services. The company recruits supervisors, managers, professionals, interim specialists, and consultants for middle and senior leadership positions.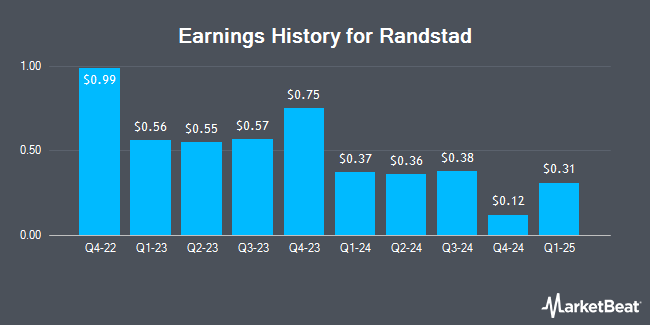 Receive News & Ratings for Randstad Hldgs Daily - Enter your email address below to receive a concise daily summary of the latest news and analysts' ratings for Randstad Hldgs and related companies with MarketBeat.com's FREE daily email newsletter.