Archrock (NYSE:AROC) is scheduled to be posting its quarterly earnings results before the market opens on Wednesday, February 21st. Analysts expect Archrock to post earnings of ($0.05) per share for the quarter.
Archrock (NYSE:AROC) opened at $9.35 on Wednesday. The company has a current ratio of 1.63, a quick ratio of 0.94 and a debt-to-equity ratio of 1.99. Archrock has a twelve month low of $8.30 and a twelve month high of $16.40. The firm has a market cap of $684.09, a PE ratio of -9.54 and a beta of 3.20.
The firm also recently announced a quarterly dividend, which will be paid on Wednesday, February 14th. Shareholders of record on Thursday, February 8th will be issued a dividend of $0.12 per share. The ex-dividend date of this dividend is Wednesday, February 7th. This represents a $0.48 annualized dividend and a yield of 5.13%. Archrock's dividend payout ratio (DPR) is currently -48.98%.
Several equities analysts have weighed in on the stock. BidaskClub downgraded shares of Archrock from a "buy" rating to a "hold" rating in a report on Wednesday, October 25th. Scotiabank restated a "hold" rating and set a $14.00 target price on shares of Archrock in a report on Friday, November 3rd. B. Riley restated a "neutral" rating on shares of Archrock in a report on Wednesday, November 1st. Piper Jaffray Companies upgraded shares of Archrock from a "neutral" rating to an "overweight" rating in a report on Friday, January 26th. Finally,
Zacks Investment Research
downgraded shares of Archrock from a "hold" rating to a "strong sell" rating in a report on Friday, November 10th. Two investment analysts have rated the stock with a sell rating, seven have issued a hold rating and two have assigned a buy rating to the company's stock. The company presently has an average rating of "Hold" and a consensus target price of $13.25.
ILLEGAL ACTIVITY NOTICE: This report was posted by American Banking News and is the sole property of of American Banking News. If you are accessing this report on another site, it was copied illegally and reposted in violation of international trademark and copyright law. The correct version of this report can be read at https://www.americanbankingnews.com/2018/02/14/archrock-aroc-scheduled-to-post-quarterly-earnings-on-wednesday.html.
Archrock Company Profile
Archrock, Inc is a natural gas contract operations services company. The Company also provides natural gas compression services to customers in the oil and natural gas industry throughout the United States and supplies aftermarket services to customers that own compression equipment in the United States.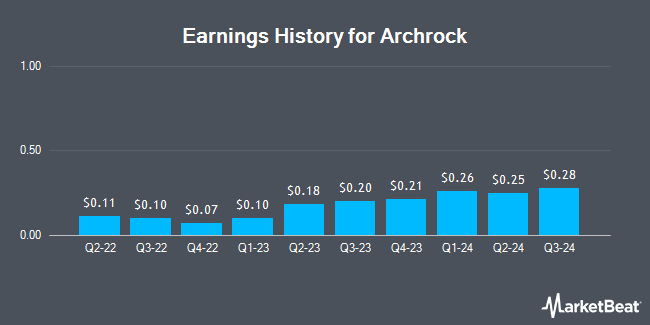 Receive News & Ratings for Archrock Daily - Enter your email address below to receive a concise daily summary of the latest news and analysts' ratings for Archrock and related companies with MarketBeat.com's FREE daily email newsletter.