Sanofi (NYSE:SNY) was downgraded by Zacks Investment Research from a "hold" rating to a "sell" rating in a research note issued to investors on Wednesday.
According to Zacks, "Sanofi's fourth-quarter 2017 results were below expectations as it missed estimates for both earnings and sales. Sanofi's Diabetes franchise is under significant pressure with key product, Lantus facing increasing competitive pressure at the payor level and the presence of biosimilar competition in several European markets and Japan. The declining trends in the diabetes franchise are expected to continue in 2018. Meanwhile, the performance of the Consumer Healthcare franchise was soft n 2017. Moreover, Sanofi's shares have underperformed the industry in 2017. Other headwinds include generic competition and slower-than-expected uptake of new products like Praluent. However, Sanofi's focus on streamlining its business and pursuing business development deals is encouraging. Further, the recently announced acquisitions of Ablynx and Bioverativ are expected to strengthen Sanofi's position in the rare blood disorders market."
A number of other equities research analysts also recently weighed in on the company. Morgan Stanley downgraded Sanofi from an "overweight" rating to an "underweight" rating in a report on Friday, December 1st. Nord/LB reiterated a "neutral" rating on shares of Sanofi in a report on Wednesday, December 27th. Barclays downgraded Sanofi from an "equal weight" rating to an "underweight" rating in a report on Tuesday, January 23rd. JPMorgan Chase & Co. reiterated a "neutral" rating on shares of Sanofi in a report on Thursday, December 14th. Finally, Cowen set a $48.00 price target on Sanofi and gave the company a "hold" rating in a report on Monday, December 18th. Three investment analysts have rated the stock with a sell rating, eleven have assigned a hold rating and one has issued a buy rating to the company. The company has an average rating of "Hold" and an average target price of $49.33.
Shares of Sanofi (
NYSE:SNY
) traded up $0.26 on Wednesday, hitting $39.66. The company's stock had a trading volume of 805,979 shares, compared to its average volume of 2,469,876. Sanofi has a one year low of $38.14 and a one year high of $50.65. The firm has a market cap of $99,826.51, a price-to-earnings ratio of 10.86, a price-to-earnings-growth ratio of 2.07 and a beta of 0.85. The company has a debt-to-equity ratio of 0.26, a quick ratio of 1.16 and a current ratio of 1.59.
Sanofi (NYSE:SNY) last announced its earnings results on Wednesday, February 7th. The company reported $0.62 earnings per share (EPS) for the quarter, missing the Zacks' consensus estimate of $0.69 by ($0.07). Sanofi had a net margin of 23.25% and a return on equity of 37.09%. The business had revenue of $8.69 billion during the quarter, compared to analyst estimates of $8.65 billion. During the same period in the previous year, the company earned $1.25 earnings per share. The business's revenue for the quarter was down 2.1% on a year-over-year basis. analysts anticipate that Sanofi will post 3.37 earnings per share for the current year.
Hedge funds and other institutional investors have recently modified their holdings of the company. Bank of Nova Scotia Trust Co. bought a new stake in shares of Sanofi in the 3rd quarter valued at approximately $125,000. Toronto Dominion Bank grew its stake in Sanofi by 4.6% during the 2nd quarter. Toronto Dominion Bank now owns 4,054 shares of the company's stock worth $195,000 after buying an additional 180 shares during the last quarter. Mraz Amerine & Associates Inc. bought a new position in Sanofi during the 3rd quarter worth $204,000. River Road Asset Management LLC bought a new position in Sanofi during the 3rd quarter worth $208,000. Finally, Town & Country Bank & Trust CO dba First Bankers Trust CO bought a new position in Sanofi during the 3rd quarter worth $214,000. Institutional investors and hedge funds own 9.07% of the company's stock.
WARNING: This piece was first published by American Banking News and is the property of of American Banking News. If you are reading this piece on another domain, it was copied illegally and reposted in violation of United States & international copyright and trademark laws. The legal version of this piece can be accessed at https://www.americanbankingnews.com/2018/02/14/sanofi-sny-cut-to-sell-at-zacks-investment-research.html.
Sanofi Company Profile
Sanofi is a healthcare company, focused on patient needs and engaged in the research, development, manufacture and marketing of therapeutic solutions. Its segments are Pharmaceuticals, Human Vaccines (Vaccines), and Other. The Pharmaceuticals segment comprises the commercial operations of various franchises, including Speciality Care (Rare Diseases, Multiple Sclerosis, and Oncology), Diabetes and Cardiovascular, Established Prescription Products, Consumer Healthcare and Generics, and research and development, production and marketing activities for all of the Company's pharmaceuticals operations.
Get a free copy of the Zacks research report on Sanofi (SNY)
For more information about research offerings from Zacks Investment Research, visit Zacks.com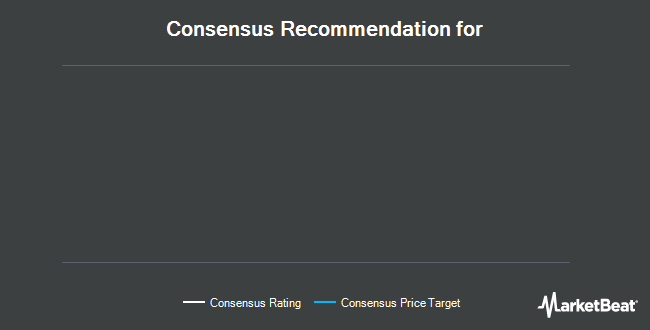 Receive News & Ratings for Sanofi Daily - Enter your email address below to receive a concise daily summary of the latest news and analysts' ratings for Sanofi and related companies with MarketBeat.com's FREE daily email newsletter.