Student Transportation Inc. (TSE:STB) (NASDAQ:STB) – Equities research analysts at National Bank Financial increased their FY2018 earnings per share estimates for shares of Student Transportation in a note issued to investors on Sunday. National Bank Financial analyst G. Colman now expects that the company will earn $0.30 per share for the year, up from their prior estimate of $0.09. National Bank Financial also issued estimates for Student Transportation's FY2019 earnings at $0.19 EPS.
Student Transportation (STB) remained flat at $C$7.63 during mid-day trading on Wednesday. The company had a trading volume of 23,257 shares, compared to its average volume of 125,505. The firm has a market capitalization of $714.46, a price-to-earnings ratio of 63.58 and a beta of 0.24. Student Transportation has a 12 month low of C$6.98 and a 12 month high of C$8.25.
The firm also recently declared a monthly dividend, which will be paid on Thursday, March 15th. Shareholders of record on Thursday, March 15th will be given a $0.0367 dividend. This represents a $0.44 annualized dividend and a yield of 5.77%. The ex-dividend date of this dividend is Tuesday, February 27th. Student Transportation's dividend payout ratio (DPR) is currently 366.70%.
TRADEMARK VIOLATION NOTICE: "Student Transportation Inc. Expected to Post FY2018 Earnings of $0.30 Per Share (STB)" was reported by American Banking News and is the property of of American Banking News. If you are accessing this article on another domain, it was stolen and republished in violation of United States & international copyright & trademark legislation. The legal version of this article can be read at https://www.americanbankingnews.com/2018/02/14/student-transportation-inc-expected-to-post-fy2018-earnings-of-0-30-per-share-stb.html.
Student Transportation Company Profile
Student Transportation Inc is a Canada-based company engaged in providing school bus transportation services in North America. The Company provides school bus and management services to public and private schools in North America and offers services, such as contracted services, special needs transportation, charter services, direct to parent and used bus sales.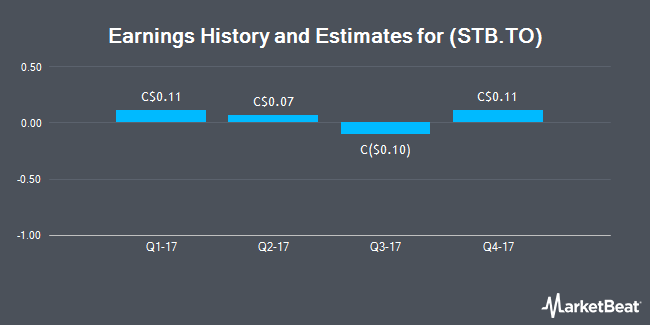 Receive News & Ratings for Student Transportation Daily - Enter your email address below to receive a concise daily summary of the latest news and analysts' ratings for Student Transportation and related companies with MarketBeat.com's FREE daily email newsletter.