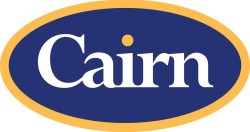 Cairn Energy (OTCMKTS:CRNCY) was upgraded by equities research analysts at Morgan Stanley from an "equal" rating to a "weight" rating in a research note issued to investors on Monday.
Several other analysts have also recently weighed in on CRNCY. Jefferies Group cut shares of Cairn Energy from a "buy" rating to a "hold" rating in a research note on Wednesday, December 20th. Zacks Investment Research raised shares of Cairn Energy from a "hold" rating to a "buy" rating and set a $6.25 price objective on the stock in a research note on Friday, December 22nd. Finally, Macquarie reissued a "neutral" rating on shares of Cairn Energy in a research note on Wednesday, January 17th. Three investment analysts have rated the stock with a hold rating and one has issued a buy rating to the stock. Cairn Energy presently has an average rating of "Hold" and a consensus target price of $7.00.
Cairn Energy (CRNCY) traded up $0.00 during trading hours on Monday, reaching $5.62. 966 shares of the company traded hands, compared to its average volume of 13,009. Cairn Energy has a 52-week low of $4.29 and a 52-week high of $6.49. The company has a debt-to-equity ratio of 0.08, a current ratio of 1.35 and a quick ratio of 1.34.
WARNING: This article was originally published by American Banking News and is owned by of American Banking News. If you are reading this article on another publication, it was copied illegally and reposted in violation of United States & international copyright and trademark legislation. The legal version of this article can be viewed at https://www.americanbankingnews.com/2018/03/12/cairn-energy-crncy-lifted-to-weight-at-morgan-stanley.html.
Cairn Energy Company Profile
Cairn Energy PLC operates as an oil and gas exploration, development, and production company. It primarily holds interests in Senegal, the United Kingdom, Norway, Malta, Morocco, and the Republic of Ireland. The company also holds interests in two licenses covering an area of 1,100 km located in the Sureste basin, Gulf of Mexico.
Receive News & Ratings for Cairn Energy Daily - Enter your email address below to receive a concise daily summary of the latest news and analysts' ratings for Cairn Energy and related companies with MarketBeat.com's FREE daily email newsletter.