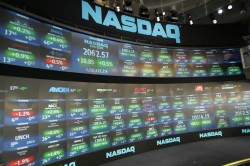 Pizza Pizza Royalty Corp (TSE:PZA) Director Edward Peter Howard Nash acquired 709 shares of the business's stock in a transaction dated Monday, March 12th. The stock was purchased at an average cost of C$14.48 per share, for a total transaction of C$10,266.32.
Shares of Pizza Pizza Royalty Corp (PZA) traded down C$0.01 during mid-day trading on Monday, hitting C$14.36. The stock had a trading volume of 27,697 shares, compared to its average volume of 31,742. The firm has a market capitalization of $353.52, a price-to-earnings ratio of 16.51 and a beta of 0.45. Pizza Pizza Royalty Corp has a fifty-two week low of C$13.51 and a fifty-two week high of C$18.24.
The company also recently disclosed a monthly dividend, which was paid on Thursday, February 15th. Stockholders of record on Wednesday, January 31st were issued a $0.071 dividend. This represents a $0.85 dividend on an annualized basis and a dividend yield of 5.93%. The ex-dividend date was Tuesday, January 30th. Pizza Pizza Royalty's dividend payout ratio is presently 90.15%.
Separately, TD Securities cut their price objective on Pizza Pizza Royalty from C$16.50 to C$16.00 and set a "hold" rating on the stock in a report on Friday, March 2nd.
WARNING: This news story was originally posted by American Banking News and is owned by of American Banking News. If you are accessing this news story on another publication, it was illegally copied and republished in violation of international copyright & trademark law. The legal version of this news story can be read at https://www.americanbankingnews.com/2018/03/12/edward-peter-howard-nash-acquires-709-shares-of-pizza-pizza-royalty-corp-pza-stock.html.
About Pizza Pizza Royalty
Pizza Pizza Royalty Corp. owns the trademarks and trade names used by Pizza Pizza Limited (PPL) in its Pizza Pizza and Pizza 73 restaurants. PPL operates its Pizza Pizza Restaurants as franchise oriented restaurants and Pizza 73 Restaurants are owned, and operated as independent businesses. It operates through receipt of royalty income from the ownership of the Pizza Pizza and Pizza 73 Rights and Marks segment.
Receive News & Ratings for Pizza Pizza Royalty Daily - Enter your email address below to receive a concise daily summary of the latest news and analysts' ratings for Pizza Pizza Royalty and related companies with MarketBeat.com's FREE daily email newsletter.