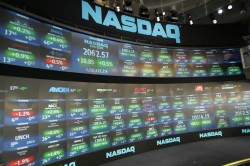 Endeavour Capital Advisors Inc. purchased a new position in Mvb Financial Corp. (OTCMKTS:MVBF) in the fourth quarter, according to the company in its most recent Form 13F filing with the SEC. The fund purchased 294,848 shares of the financial services provider's stock, valued at approximately $5,926,000. Mvb Financial makes up approximately 2.4% of Endeavour Capital Advisors Inc.'s holdings, making the stock its 15th largest holding. Endeavour Capital Advisors Inc. owned approximately 2.82% of Mvb Financial at the end of the most recent reporting period.
A number of other hedge funds also recently added to or reduced their stakes in MVBF. Pinnacle Holdings LLC purchased a new stake in shares of Mvb Financial in the 4th quarter valued at $830,000. Gendell Jeffrey L purchased a new stake in shares of Mvb Financial in the 4th quarter valued at $1,183,000. Finally, Banc Funds Co. LLC purchased a new stake in shares of Mvb Financial in the 4th quarter valued at $9,613,000. 4.98% of the stock is owned by institutional investors and hedge funds.
Shares of Mvb Financial Corp. (OTCMKTS:MVBF) opened at $20.00 on Monday. Mvb Financial Corp. has a 12 month low of $12.50 and a 12 month high of $20.40. The stock has a market cap of $209.31, a price-to-earnings ratio of 29.41 and a beta of 0.64. The company has a quick ratio of 0.95, a current ratio of 1.01 and a debt-to-equity ratio of 0.84.
Mvb Financial (OTCMKTS:MVBF) last posted its quarterly earnings results on Tuesday, February 27th. The financial services provider reported $0.18 EPS for the quarter. Mvb Financial had a net margin of 8.73% and a return on equity of 6.27%. The company had revenue of $21.84 million during the quarter.
The company also recently declared a quarterly dividend, which will be paid on Thursday, March 15th. Investors of record on Friday, March 2nd will be issued a dividend of $0.025 per share. The ex-dividend date of this dividend is Thursday, March 1st. This represents a $0.10 dividend on an annualized basis and a yield of 0.50%. Mvb Financial's dividend payout ratio is currently 14.71%.
TRADEMARK VIOLATION WARNING: This story was published by American Banking News and is owned by of American Banking News. If you are reading this story on another domain, it was illegally copied and republished in violation of United States & international trademark and copyright legislation. The correct version of this story can be accessed at https://www.americanbankingnews.com/2018/03/12/endeavour-capital-advisors-inc-purchases-shares-of-294848-mvb-financial-corp-mvbf.html.
Mvb Financial Profile
MVB Financial Corp. (MVB) is a financial holding company. Through its subsidiaries, MVB Bank, Inc (the Bank), MVB Mortgage and MVB Insurance, LLC, the Company provides community banking, mortgage banking, insurance and wealth management services to individuals and corporate clients in the Mid-Atlantic region.
Want to see what other hedge funds are holding MVBF? Visit HoldingsChannel.com to get the latest 13F filings and insider trades for Mvb Financial Corp. (OTCMKTS:MVBF).
Receive News & Ratings for Mvb Financial Daily - Enter your email address below to receive a concise daily summary of the latest news and analysts' ratings for Mvb Financial and related companies with MarketBeat.com's FREE daily email newsletter.