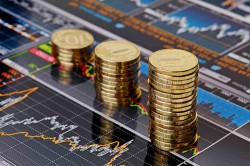 Mannatech, Inc. (NASDAQ:MTEX) announced a quarterly dividend on Monday, March 12th, RTT News reports. Shareholders of record on Wednesday, March 21st will be given a dividend of 0.125 per share on Wednesday, March 28th. This represents a $0.50 dividend on an annualized basis and a yield of 3.25%.
Mannatech (MTEX) traded up $1.27 during mid-day trading on Monday, reaching $15.40. 17,476 shares of the company's stock were exchanged, compared to its average volume of 4,025. The company has a quick ratio of 1.33, a current ratio of 1.63 and a debt-to-equity ratio of 0.01. Mannatech has a 52 week low of $12.51 and a 52 week high of $18.00. The stock has a market capitalization of $38.28, a price-to-earnings ratio of 52.35 and a beta of 1.06.
In related news, Director Robert Toth purchased 2,000 shares of Mannatech stock in a transaction dated Friday, December 29th. The stock was acquired at an average cost of $15.00 per share, with a total value of $30,000.00. Following the completion of the transaction, the director now directly owns 59,568 shares of the company's stock, valued at $893,520. The transaction was disclosed in a legal filing with the Securities & Exchange Commission, which can be accessed through the SEC website. Insiders bought 5,500 shares of company stock valued at $82,050 over the last three months. 23.10% of the stock is owned by insiders.
A hedge fund recently bought a new stake in Mannatech stock. Northern Trust Corp purchased a new position in Mannatech, Inc. (NASDAQ:MTEX) in the second quarter, according to its most recent Form 13F filing with the Securities & Exchange Commission. The institutional investor purchased 10,168 shares of the company's stock, valued at approximately $158,000. Northern Trust Corp owned approximately 0.38% of Mannatech at the end of the most recent reporting period. Hedge funds and other institutional investors own 20.00% of the company's stock.
Separately, ValuEngine lowered shares of Mannatech from a "hold" rating to a "sell" rating in a research note on Friday, February 2nd.
ILLEGAL ACTIVITY WARNING: This piece of content was originally published by American Banking News and is owned by of American Banking News. If you are viewing this piece of content on another publication, it was copied illegally and reposted in violation of US and international trademark & copyright legislation. The legal version of this piece of content can be viewed at https://www.americanbankingnews.com/2018/03/12/mannatech-inc-announces-quarterly-dividend-of-0-13-mtex.html.
About Mannatech
Mannatech, Incorporated is a wellness solution provider. The Company develops and sells nutritional supplements, topical and skin care and anti-aging products, and weight-management products. The Company operates through the segment of sale of nutritional supplements, skin care and anti-aging products, and weight management and fitness products through network marketing distribution channels in approximately 20 countries.
Receive News & Ratings for Mannatech Daily - Enter your email address below to receive a concise daily summary of the latest news and analysts' ratings for Mannatech and related companies with MarketBeat.com's FREE daily email newsletter.