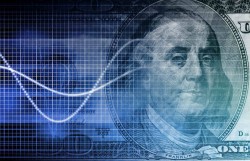 Advisor Group Inc. cut its position in shares of Absolute Shares Trust (NYSEARCA:WBID) by 3.0% in the 4th quarter, according to the company in its most recent Form 13F filing with the Securities & Exchange Commission. The firm owned 166,999 shares of the company's stock after selling 5,105 shares during the quarter. Advisor Group Inc. owned about 5.48% of Absolute Shares Trust worth $4,092,000 at the end of the most recent reporting period.
Separately, Citadel Advisors LLC increased its position in shares of Absolute Shares Trust by 25.6% during the fourth quarter. Citadel Advisors LLC now owns 14,645 shares of the company's stock worth $359,000 after buying an additional 2,989 shares during the period.
Shares of Absolute Shares Trust (WBID) opened at $24.64 on Tuesday. Absolute Shares Trust has a 12-month low of $21.85 and a 12-month high of $25.62.
COPYRIGHT VIOLATION WARNING: "Absolute Shares Trust (WBID) Stake Decreased by Advisor Group Inc." was published by American Banking News and is owned by of American Banking News. If you are accessing this piece on another domain, it was stolen and republished in violation of US & international copyright & trademark laws. The original version of this piece can be read at https://www.americanbankingnews.com/2018/03/13/absolute-shares-trust-wbid-stake-decreased-by-advisor-group-inc.html.
Receive News & Ratings for Absolute Shares Trust Daily - Enter your email address below to receive a concise daily summary of the latest news and analysts' ratings for Absolute Shares Trust and related companies with MarketBeat.com's FREE daily email newsletter.