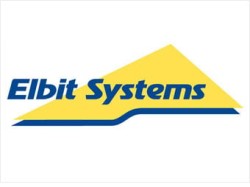 Elbit Systems (NASDAQ:ESLT) will post its quarterly earnings results before the market opens on Tuesday, March 20th.
Elbit Systems (NASDAQ ESLT) opened at $138.41 on Tuesday. The company has a current ratio of 1.26, a quick ratio of 0.82 and a debt-to-equity ratio of 0.15. The firm has a market cap of $5,870.00, a PE ratio of 24.98 and a beta of 0.77. Elbit Systems has a 1 year low of $110.12 and a 1 year high of $153.13.
Several research analysts have recently weighed in on the stock. ValuEngine raised shares of Elbit Systems from a "hold" rating to a "buy" rating in a research report on Thursday, March 1st. BidaskClub cut shares of Elbit Systems from a "sell" rating to a "strong sell" rating in a research report on Wednesday, February 28th. Finally, Zacks Investment Research raised shares of Elbit Systems from a "sell" rating to a "hold" rating in a research report on Friday, January 19th. One investment analyst has rated the stock with a sell rating, three have given a hold rating and one has issued a buy rating to the company. The stock currently has a consensus rating of "Hold" and a consensus price target of $143.00.
WARNING: This news story was published by American Banking News and is the sole property of of American Banking News. If you are accessing this news story on another site, it was stolen and reposted in violation of U.S. & international copyright laws. The correct version of this news story can be read at https://www.americanbankingnews.com/2018/03/13/elbit-systems-eslt-scheduled-to-post-earnings-on-tuesday.html.
Elbit Systems Company Profile
Elbit Systems Ltd. is an international technology company engaged in a range of programs across the world. The Company develops and supplies a portfolio of airborne, land and naval systems and products for defense, homeland security and commercial aviation applications. Its systems and products are installed on new platforms, and it also performs platform modernization programs.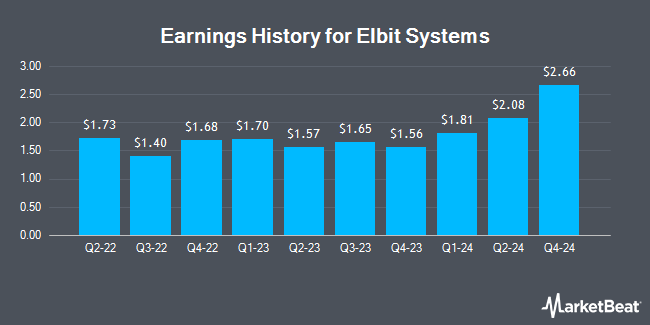 Receive News & Ratings for Elbit Systems Daily - Enter your email address below to receive a concise daily summary of the latest news and analysts' ratings for Elbit Systems and related companies with MarketBeat.com's FREE daily email newsletter.