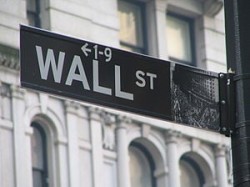 TDH's (NASDAQ:PETZ) lock-up period will end on Tuesday, March 20th. TDH had issued 1,325,000 shares in its public offering on September 21st. The total size of the offering was $5,631,250 based on an initial share price of $4.25. Shares of the company owned by major shareholders and company insiders will be eligible for trade following the expiration of the lock-up period.
Shares of TDH (PETZ) opened at $4.79 on Tuesday. TDH has a 12-month low of $3.86 and a 12-month high of $31.75.
A hedge fund recently bought a new stake in TDH stock. Jane Street Group LLC acquired a new stake in shares of TDH Holdings Inc (NASDAQ:PETZ) during the 4th quarter, according to its most recent disclosure with the SEC. The fund acquired 25,603 shares of the company's stock, valued at approximately $144,000. Jane Street Group LLC owned approximately 0.27% of TDH as of its most recent filing with the SEC. 1.14% of the stock is owned by institutional investors and hedge funds.
ILLEGAL ACTIVITY WARNING: This article was posted by American Banking News and is owned by of American Banking News. If you are reading this article on another site, it was illegally stolen and republished in violation of US and international copyright laws. The legal version of this article can be viewed at https://www.americanbankingnews.com/2018/03/13/tdh-holdings-incs-petz-lock-up-period-set-to-expire-on-march-20th.html.
About TDH
TDH Holdings, Inc is engaged in manufacturing of pet foods. The Company provides pet food for pet owners in China and worldwide. The Company's pet food includes food for dog and cat. The Company offers its products in a range of categories, including dry food, wet food and treats. Dry food is the primary food form for both dogs and cats.
Receive News & Ratings for TDH Daily - Enter your email address below to receive a concise daily summary of the latest news and analysts' ratings for TDH and related companies with MarketBeat.com's FREE daily email newsletter.