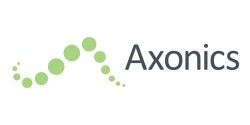 Abcam Plc (LON:ABC) declared a dividend on Monday, March 5th, Upcoming.Co.Uk reports. Stockholders of record on Thursday, March 15th will be paid a dividend of GBX 3.42 ($0.05) per share on Thursday, April 12th. This represents a dividend yield of 0.28%. The ex-dividend date of this dividend is Thursday, March 15th. The official announcement can be viewed at this link.
Shares of Abcam (LON:ABC) remained flat at $GBX 1,241 ($17.15) during trading hours on Wednesday. The company had a trading volume of 88,216 shares, compared to its average volume of 437,821. The firm has a market capitalization of $2,540.00 and a PE ratio of 4,279.31. Abcam has a one year low of GBX 9.73 ($0.13) and a one year high of GBX 1,290 ($17.82).
A number of brokerages have recently commented on ABC. JPMorgan Chase & Co. reaffirmed a "neutral" rating and set a GBX 946 ($13.07) target price on shares of Abcam in a research report on Tuesday, March 6th. Berenberg Bank lowered shares of Abcam to a "hold" rating and reduced their target price for the stock from GBX 1,240 ($17.13) to GBX 1,230 ($16.99) in a research report on Monday, March 5th. Peel Hunt reaffirmed a "hold" rating and set a GBX 1,100 ($15.20) target price on shares of Abcam in a research report on Monday, March 5th. Finally, Numis Securities raised shares of Abcam to a "buy" rating and set a GBX 1,200 ($16.58) target price on the stock in a research report on Friday, January 5th. One equities research analyst has rated the stock with a sell rating, four have issued a hold rating and one has issued a buy rating to the company. The company currently has an average rating of "Hold" and an average target price of GBX 1,007.67 ($13.92).
COPYRIGHT VIOLATION WARNING: "Abcam Plc (ABC) Plans Dividend of GBX 3.42" was originally reported by American Banking News and is the property of of American Banking News. If you are reading this piece of content on another website, it was copied illegally and republished in violation of U.S. & international copyright and trademark law. The original version of this piece of content can be viewed at https://www.americanbankingnews.com/2018/03/14/abcam-plc-abc-plans-dividend-of-gbx-3-42.html.
About Abcam
Abcam plc is a global life sciences company. As a developer of reagents and tools, the Company's purpose is to serve life science researchers globally. Providing the research and clinical communities with tools and scientific support, the Company offers validated biological binders and assays to address important targets in critical biological pathways.
Receive News & Ratings for Abcam Daily - Enter your email address below to receive a concise daily summary of the latest news and analysts' ratings for Abcam and related companies with MarketBeat.com's FREE daily email newsletter.