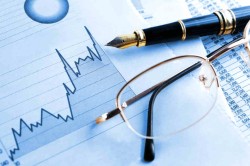 OTC Markets Group Inc (OTCMKTS:OTCM) declared a quarterly dividend on Tuesday, March 6th, Zacks reports. Stockholders of record on Tuesday, March 20th will be paid a dividend of 0.14 per share by the financial services provider on Thursday, March 29th. This represents a $0.56 dividend on an annualized basis and a dividend yield of 1.96%. The ex-dividend date of this dividend is Monday, March 19th.
OTC Markets Group (OTCMKTS:OTCM) opened at $28.50 on Wednesday. OTC Markets Group has a 12 month low of $20.75 and a 12 month high of $32.25. The stock has a market capitalization of $318.57, a PE ratio of 15.54 and a beta of 0.25.
OTC Markets Group (OTCMKTS:OTCM) last announced its quarterly earnings data on Tuesday, March 6th. The financial services provider reported $0.45 earnings per share (EPS) for the quarter, beating the Zacks' consensus estimate of $0.27 by $0.18. OTC Markets Group had a return on equity of 134.80% and a net margin of 24.07%. The firm had revenue of $13.24 million for the quarter.
COPYRIGHT VIOLATION NOTICE: "OTC Markets Group Inc to Issue Quarterly Dividend of $0.14 (OTCM)" was originally posted by American Banking News and is the sole property of of American Banking News. If you are viewing this news story on another website, it was illegally stolen and reposted in violation of US & international trademark & copyright law. The correct version of this news story can be accessed at https://www.americanbankingnews.com/2018/03/14/otc-markets-group-inc-to-issue-quarterly-dividend-of-0-14-otcm.html.
OTC Markets Group Company Profile
OTC Markets Group Inc, formerly Pink OTC Markets, operates open, transparent and connected financial markets for over 10,000 United States and global securities. The Company, through OTC Link Alternative Trading System (ATS), links a diverse network of broker-dealers for the provision of liquidity and execution services for a range of securities.
Receive News & Ratings for OTC Markets Group Daily - Enter your email address below to receive a concise daily summary of the latest news and analysts' ratings for OTC Markets Group and related companies with MarketBeat.com's FREE daily email newsletter.