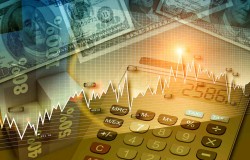 Arcadia Biosciences (NASDAQ:RKDA) received a $20.00 price objective from equities researchers at Piper Jaffray Companies in a research report issued on Wednesday. The firm currently has a "hold" rating on the basic materials company's stock. Piper Jaffray Companies' target price suggests a potential downside of 58.32% from the company's current price.
Shares of Arcadia Biosciences (NASDAQ RKDA) traded up $36.32 during trading hours on Wednesday, hitting $47.99. The company's stock had a trading volume of 13,860,000 shares, compared to its average volume of 248,985. Arcadia Biosciences has a 12 month low of $3.60 and a 12 month high of $54.99. The firm has a market capitalization of $102.42 and a PE ratio of -5.67.
A hedge fund recently raised its stake in Arcadia Biosciences stock. Renaissance Technologies LLC lifted its holdings in Arcadia Biosciences Inc (NASDAQ:RKDA) by 294.2% during the fourth quarter, according to its most recent Form 13F filing with the SEC. The firm owned 552,600 shares of the basic materials company's stock after purchasing an additional 412,400 shares during the period. Renaissance Technologies LLC owned 25.94% of Arcadia Biosciences worth $152,000 as of its most recent filing with the SEC. Hedge funds and other institutional investors own 36.07% of the company's stock.
TRADEMARK VIOLATION NOTICE: This news story was originally reported by American Banking News and is owned by of American Banking News. If you are reading this news story on another website, it was stolen and reposted in violation of international copyright laws. The correct version of this news story can be read at https://www.americanbankingnews.com/2018/03/14/piper-jaffray-companies-analysts-give-arcadia-biosciences-rkda-a-20-00-price-target.html.
About Arcadia Biosciences
Arcadia Biosciences, Inc is an agricultural biotechnology trait company. The Company develops a portfolio of yield and traits addressing multiple crops that supply the global food and feed markets. It has a pipeline of products in development incorporating its traits, including products that are in advanced stages of development or on the market.
Receive News & Ratings for Arcadia Biosciences Daily - Enter your email address below to receive a concise daily summary of the latest news and analysts' ratings for Arcadia Biosciences and related companies with MarketBeat.com's FREE daily email newsletter.