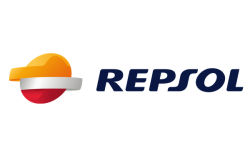 Shares of Repsol SA (OTCMKTS:REPYY) have received a consensus recommendation of "Hold" from the eight brokerages that are currently covering the firm, MarketBeat Ratings reports. Five research analysts have rated the stock with a hold recommendation and three have issued a buy recommendation on the company. The average 12 month price objective among brokerages that have updated their coverage on the stock in the last year is $19.00.
REPYY has been the subject of several research analyst reports. Zacks Investment Research lowered shares of Repsol from a "buy" rating to a "hold" rating in a report on Thursday, January 18th. Deutsche Bank raised shares of Repsol from a "sell" rating to a "hold" rating in a report on Monday, December 4th. Finally, ValuEngine raised shares of Repsol from a "buy" rating to a "strong-buy" rating in a report on Friday, February 2nd.
Repsol (REPYY) opened at $17.50 on Wednesday. Repsol has a fifty-two week low of $14.93 and a fifty-two week high of $19.83. The stock has a market cap of $26,683.61, a price-to-earnings ratio of 10.87, a PEG ratio of -9.93 and a beta of 1.38. The company has a debt-to-equity ratio of 0.27, a current ratio of 1.12 and a quick ratio of 0.87.
WARNING: This piece was first published by American Banking News and is the property of of American Banking News. If you are accessing this piece on another site, it was copied illegally and republished in violation of US and international trademark & copyright laws. The correct version of this piece can be accessed at https://www.americanbankingnews.com/2018/03/14/repsol-sa-repyy-receives-consensus-rating-of-hold-from-brokerages.html.
About Repsol
Repsol, SA (Repsol) is an integrated energy company. The Company's segments include Upstream, Downstream, and Corporation and others. The Upstream segment carries out oil and natural gas exploration and production activities, and manages its project portfolio. The Downstream segment includes covers the supply and trading of crude oil and other products; oil refining and marketing of oil products, and the production and marketing of chemicals.
Receive News & Ratings for Repsol Daily - Enter your email address below to receive a concise daily summary of the latest news and analysts' ratings for Repsol and related companies with MarketBeat.com's FREE daily email newsletter.