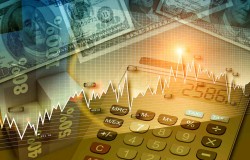 MER Telemanagement Solutions Ltd. (NASDAQ:MTSL) major shareholder International Ltd. Mintbroker purchased 147,716 shares of the firm's stock in a transaction that occurred on Wednesday, July 11th. The shares were acquired at an average cost of $4.62 per share, with a total value of $682,447.92. The transaction was disclosed in a filing with the Securities & Exchange Commission, which is available through this link. Large shareholders that own 10% or more of a company's stock are required to disclose their sales and purchases with the SEC.
Shares of MTSL stock traded down $0.61 on Thursday, reaching $1.58. 1,079,659 shares of the company's stock were exchanged, compared to its average volume of 338,111. MER Telemanagement Solutions Ltd. has a 52 week low of $0.99 and a 52 week high of $4.49.
MER Telemanagement Solutions (NASDAQ:MTSL) last issued its quarterly earnings results on Monday, April 30th. The technology company reported ($0.27) earnings per share (EPS) for the quarter. The business had revenue of $1.70 million for the quarter. MER Telemanagement Solutions had a negative return on equity of 103.05% and a negative net margin of 20.50%.
Separately, ValuEngine lowered MER Telemanagement Solutions from a "buy" rating to a "hold" rating in a research note on Wednesday, May 2nd.
About MER Telemanagement Solutions
MER Telemanagement Solutions Ltd. provides solutions for telecommunications expense management (TEM), enterprise mobility management, and online and mobile video advertising worldwide. The company operates in three segments: Enterprise, Service Providers, and Video Advertising. It offers TEM suite software platform that helps organizations to reduce operational expenses, enhance productivity, and optimize networks and services associated with communications networks and information technology (IT).
Receive News & Ratings for MER Telemanagement Solutions Daily - Enter your email address below to receive a concise daily summary of the latest news and analysts' ratings for MER Telemanagement Solutions and related companies with MarketBeat.com's FREE daily email newsletter.