Virgin Money (LON:VM) was downgraded by research analysts at Investec to a "hold" rating in a research note issued to investors on Thursday.
Several other research firms also recently weighed in on VM. Barclays downgraded shares of Virgin Money to an "equal weight" rating in a report on Monday, July 9th. Shore Capital restated a "hold" rating on shares of Virgin Money in a report on Friday, July 6th. UBS Group restated a "neutral" rating and set a GBX 395 ($5.11) price objective (up previously from GBX 290 ($3.75)) on shares of Virgin Money in a report on Friday, July 20th. JPMorgan Chase & Co. downgraded shares of Virgin Money to a "neutral" rating and set a GBX 400 ($5.18) price objective on the stock. in a report on Thursday, June 21st. Finally, HSBC reiterated a "hold" rating on shares of Virgin Money in a report on Wednesday, June 20th. One research analyst has rated the stock with a sell rating, eleven have given a hold rating and four have given a buy rating to the stock. The company presently has a consensus rating of "Hold" and a consensus target price of GBX 332.94 ($4.31).
Virgin Money opened at GBX 413.20 ($5.35) on Thursday, according to Marketbeat Ratings. Virgin Money has a 1-year low of GBX 250.20 ($3.24) and a 1-year high of GBX 339.60 ($4.40).
In other news, insider Peter Bole bought 6,491 shares of the stock in a transaction dated Monday, August 6th. The stock was bought at an average price of GBX 401 ($5.19) per share, for a total transaction of £26,028.91 ($33,694.38).
Virgin Money Company Profile
Virgin Money Holdings (UK) plc engages in the retail banking business primarily in the United Kingdom. The company offers current accounts; savings accounts, including cash individual savings accounts (ISAs), easy access accounts, fixed term accounts, limited access accounts, and children's accounts; first time buyer, buy-to-let, remortgaging, and moving home mortgages; balance and money transfer, purchase, and other credit cards, as well as money prepaid cards; life, pet, travel, and home insurance; and personal, children, and workplace pensions, as well as other pensions and retirement products.
Read More: Book Value Of Equity Per Share – BVPS Explained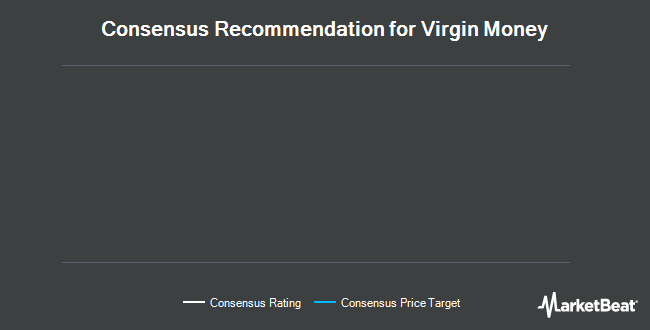 Receive News & Ratings for Virgin Money Daily - Enter your email address below to receive a concise daily summary of the latest news and analysts' ratings for Virgin Money and related companies with MarketBeat.com's FREE daily email newsletter.