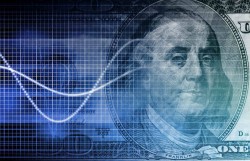 Acasti Pharma Inc (NASDAQ:ACST) was the target of a large growth in short interest in September. As of September 28th, there was short interest totalling 1,203,039 shares, a growth of 112.6% from the September 14th total of 565,922 shares. Based on an average trading volume of 2,244,388 shares, the short-interest ratio is currently 0.5 days.
Shares of NASDAQ ACST opened at $1.21 on Friday. The company has a current ratio of 1.35, a quick ratio of 1.35 and a debt-to-equity ratio of 0.22. Acasti Pharma has a fifty-two week low of $0.43 and a fifty-two week high of $3.36. The stock has a market cap of $47.32 million, a PE ratio of -1.59 and a beta of 1.35.
Acasti Pharma (NASDAQ:ACST) last issued its earnings results on Tuesday, August 14th. The biopharmaceutical company reported ($0.18) earnings per share for the quarter. Equities analysts forecast that Acasti Pharma will post -0.7 EPS for the current year.
Acasti Pharma Company Profile
Acasti Pharma Inc, a biopharmaceutical company, focuses on the research, development, and commercialization of prescription drugs for the treatment of cardiovascular diseases. Its lead product candidate is CaPre, an omega-3 phospholipid therapeutic that is in Phase III clinical trial to treat patients with hypertriglyceridemia.
Featured Story: Understanding Relative Strength Index

Receive News & Ratings for Acasti Pharma Daily - Enter your email address below to receive a concise daily summary of the latest news and analysts' ratings for Acasti Pharma and related companies with MarketBeat.com's FREE daily email newsletter.