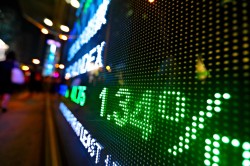 KLX Energy Services Holdings Inc (NASDAQ:KLXE) Director John T. Collins bought 10,000 shares of KLX Energy Services stock in a transaction that occurred on Monday, October 29th. The shares were bought at an average cost of $29.56 per share, with a total value of $295,600.00. The purchase was disclosed in a legal filing with the SEC, which can be accessed through this hyperlink.
Shares of KLXE stock traded up $0.35 during midday trading on Wednesday, hitting $28.89. 535,700 shares of the company were exchanged, compared to its average volume of 479,034. KLX Energy Services Holdings Inc has a 52 week low of $27.71 and a 52 week high of $36.13.
Separately, Gabelli started coverage on shares of KLX Energy Services in a report on Thursday, October 11th. They set a "buy" rating for the company.
About KLX Energy Services
KLX Energy Services Holdings, Inc provides completion, intervention, and production services and products to the onshore oil and gas producing regions of the United States. The company offers technical services, and related tools and equipment to companies engaged in the exploration and development of North American onshore conventional and unconventional oil and natural gas reserves.
Featured Article: Hedge Funds – How They Work For Investors
Receive News & Ratings for KLX Energy Services Daily - Enter your email address below to receive a concise daily summary of the latest news and analysts' ratings for KLX Energy Services and related companies with MarketBeat.com's FREE daily email newsletter.