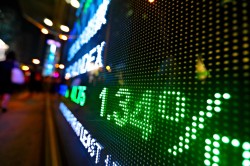 Clearsign Combustion (NASDAQ:CLIR) will be issuing its quarterly earnings data after the market closes on Thursday, November 8th.
Clearsign Combustion (NASDAQ:CLIR) last released its quarterly earnings results on Monday, August 13th. The technology company reported ($0.11) EPS for the quarter.
CLIR stock opened at $1.44 on Thursday. Clearsign Combustion has a 12 month low of $1.35 and a 12 month high of $4.70. The company has a debt-to-equity ratio of 0.01, a quick ratio of 6.45 and a current ratio of 6.45.
About Clearsign Combustion
ClearSign Combustion Corporation designs and develops technologies to enhance emission and operational performance, energy efficiency, and overall cost-effectiveness of combustion systems in the United States. Its Duplex, Duplex Plug & Play, and Electrodynamic Combustion Control platform technologies enhance the performance of combustion systems in a range of markets, including energy, commercial/industrial boiler, chemical, petrochemical, and power industries.
See Also: Do stock splits help investors?
Receive News & Ratings for Clearsign Combustion Daily - Enter your email address below to receive a concise daily summary of the latest news and analysts' ratings for Clearsign Combustion and related companies with MarketBeat.com's FREE daily email newsletter.