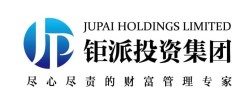 Jupai (NYSE:JP) announced its quarterly earnings results on Friday. The asset manager reported $0.09 EPS for the quarter, Morningstar.com reports. Jupai had a return on equity of 23.85% and a net margin of 23.07%.
NYSE JP opened at $6.01 on Friday. Jupai has a twelve month low of $6.00 and a twelve month high of $26.66. The firm has a market capitalization of $292.55 million, a P/E ratio of 4.65 and a beta of 1.02.
A number of research analysts have recently commented on JP shares. TheStreet cut Jupai from a "b-" rating to a "c+" rating in a research note on Friday, October 19th. ValuEngine downgraded Jupai from a "hold" rating to a "sell" rating in a report on Wednesday, September 12th.
Institutional investors have recently modified their holdings of the business. Fox Run Management L.L.C. acquired a new stake in Jupai during the 3rd quarter worth about $128,000. Northern Trust Corp bought a new position in Jupai in the 2nd quarter valued at about $251,000. Bank of Montreal Can lifted its position in Jupai by 61.8% in the 2nd quarter. Bank of Montreal Can now owns 15,212 shares of the asset manager's stock valued at $288,000 after acquiring an additional 5,812 shares in the last quarter. Citadel Advisors LLC bought a new position in Jupai in the 2nd quarter valued at about $330,000. Finally, Marshall Wace LLP bought a new position in Jupai in the 3rd quarter valued at about $608,000. Hedge funds and other institutional investors own 16.95% of the company's stock.
TRADEMARK VIOLATION NOTICE: This report was first reported by American Banking News and is owned by of American Banking News. If you are reading this report on another site, it was copied illegally and reposted in violation of United States & international trademark & copyright laws. The correct version of this report can be viewed at https://www.americanbankingnews.com/2018/12/08/jupai-jp-releases-earnings-results.html.
Jupai Company Profile
Jupai Holdings Limited, together with its subsidiaries, provides wealth management products and advisory services to high-net-worth individuals in China. It also provides asset management services, including management of real estate or related funds and other fund products. The company offers services for fixed income products, private equity and venture capital funds, and public market products, as well as other products, including overseas insurance products and foreign-currency denominated alternative investments.
Recommended Story: Moving Average – How it Helps Investors in Stock Selection
Receive News & Ratings for Jupai Daily - Enter your email address below to receive a concise daily summary of the latest news and analysts' ratings for Jupai and related companies with MarketBeat.com's FREE daily email newsletter.