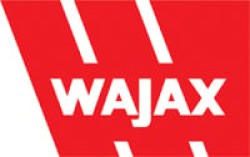 Wajax Corp (TSE:WJX) announced a quarterly dividend on Monday, November 5th, Zacks reports. Shareholders of record on Friday, December 14th will be paid a dividend of 0.25 per share on Thursday, January 3rd. This represents a $1.00 annualized dividend and a yield of 5.81%. The ex-dividend date of this dividend is Thursday, December 13th.
Shares of TSE WJX opened at C$17.22 on Friday. The company has a current ratio of 2.24, a quick ratio of 0.86 and a debt-to-equity ratio of 63.09. Wajax has a 1-year low of C$16.72 and a 1-year high of C$28.17.
Wajax (TSE:WJX) last issued its quarterly earnings results on Monday, November 5th. The company reported C$0.53 earnings per share for the quarter. The company had revenue of C$367.42 million for the quarter. Sell-side analysts expect that Wajax will post 2.56 earnings per share for the current year.
Several equities research analysts have weighed in on the company. BMO Capital Markets cut their price target on Wajax from C$29.00 to C$27.00 in a report on Wednesday, November 7th. Royal Bank of Canada restated an "outperform" rating and set a C$29.00 price target on shares of Wajax in a report on Monday, October 29th. Raymond James set a C$26.50 price target on Wajax and gave the stock a "market perform" rating in a report on Monday, October 29th. Finally, TD Securities upped their price target on Wajax from C$33.00 to C$35.00 and gave the stock a "buy" rating in a report on Wednesday, October 17th. Two research analysts have rated the stock with a hold rating and three have issued a buy rating to the company's stock. The company currently has a consensus rating of "Buy" and an average target price of C$30.00.
TRADEMARK VIOLATION WARNING: "Wajax Corp Plans Quarterly Dividend of $0.25 (WJX)" was published by American Banking News and is the sole property of of American Banking News. If you are viewing this report on another domain, it was copied illegally and reposted in violation of US & international copyright & trademark legislation. The legal version of this report can be accessed at https://www.americanbankingnews.com/2018/12/08/wajax-corp-plans-quarterly-dividend-of-0-25-wjx.html.
About Wajax
Wajax Corporation, an integrated distribution company, provides sales, parts, and services to transportation, forestry, industrial and commercial, construction, oil sands, mining, metal processing, government, utilities, and oil and gas sectors. The company provides construction, material-handling, crane and utility, forestry, and mining and oil sands equipment.
Featured Article: Why is the LIBOR significant?
Receive News & Ratings for Wajax Daily - Enter your email address below to receive a concise daily summary of the latest news and analysts' ratings for Wajax and related companies with MarketBeat.com's FREE daily email newsletter.