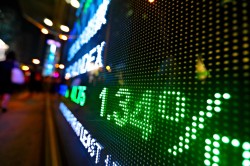 Wells Fargo & Company MN grew its stake in shares of Mexico Fund, Inc. (NYSE:MXF) by 3.4% in the 3rd quarter, according to its most recent disclosure with the Securities and Exchange Commission (SEC). The institutional investor owned 842,921 shares of the investment management company's stock after acquiring an additional 27,609 shares during the quarter. Wells Fargo & Company MN owned about 5.61% of Mexico Fund worth $13,740,000 as of its most recent SEC filing.
Separately, 6 Meridian increased its holdings in Mexico Fund by 15.5% in the 2nd quarter. 6 Meridian now owns 24,093 shares of the investment management company's stock worth $365,000 after buying an additional 3,240 shares in the last quarter. Hedge funds and other institutional investors own 35.19% of the company's stock.
In other Mexico Fund news, insider Alberto Osorio acquired 8,000 shares of Mexico Fund stock in a transaction that occurred on Tuesday, October 30th. The stock was bought at an average cost of $13.66 per share, for a total transaction of $109,280.00. The purchase was disclosed in a document filed with the SEC, which is accessible through this link. Insiders purchased a total of 22,500 shares of company stock valued at $318,185 over the last quarter. 2.04% of the stock is owned by corporate insiders.
NYSE MXF opened at $12.95 on Friday. Mexico Fund, Inc. has a one year low of $12.00 and a one year high of $17.24.
TRADEMARK VIOLATION NOTICE: "Wells Fargo & Company MN Has $13.74 Million Stake in Mexico Fund, Inc. (MXF)" was first reported by American Banking News and is the sole property of of American Banking News. If you are reading this report on another website, it was copied illegally and reposted in violation of US & international trademark & copyright laws. The correct version of this report can be read at https://www.americanbankingnews.com/2018/12/08/wells-fargo-company-mn-has-13-74-million-stake-in-mexico-fund-inc-mxf.html.
About Mexico Fund
There is no company description available for Mexico Fund, Inc
See Also: What is Considered a Good Return on Equity (ROE)?
Receive News & Ratings for Mexico Fund Daily - Enter your email address below to receive a concise daily summary of the latest news and analysts' ratings for Mexico Fund and related companies with MarketBeat.com's FREE daily email newsletter.