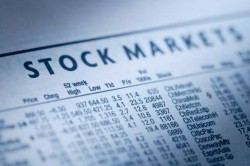 ALD (OTCMKTS:ALLDF) was downgraded by Deutsche Bank from a "buy" rating to a "hold" rating in a report released on Tuesday, The Fly reports.
About ALD
ALD SA, together with its subsidiaries, provides service leasing and vehicle fleet management services in France and internationally. Its products and services include full service leasing, fleet management, outsourcing solutions, and sale and lease back; fleet consultancy; tools and services for fleet managers and drivers; and maintenance, assistance, availability of a vehicle, and tire management services.
Recommended Story: How Investors Can Profit from Options Trading

Receive News & Ratings for ALD Daily - Enter your email address below to receive a concise daily summary of the latest news and analysts' ratings for ALD and related companies with MarketBeat.com's FREE daily email newsletter.