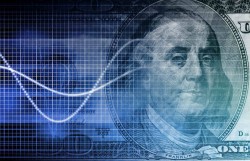 Apyx Medical (NASDAQ:APYX) had its price objective boosted by research analysts at Piper Jaffray Companies to $10.00 in a research report issued on Monday, The Fly reports. The brokerage currently has an "overweight" rating on the stock. Piper Jaffray Companies' target price suggests a potential upside of 20.63% from the stock's current price.
APYX traded up $0.12 on Monday, reaching $8.29. The company had a trading volume of 107,509 shares.
Apyx Medical Company Profile
Apyx Medical Corporation provides products in the cosmetic and surgical markets worldwide. The company markets Helium Plasma Technology under the Renuvion brand name in the cosmetic surgery market and under the J-Plasma brand name in the hospital surgical market. Its Renuvion cosmetic technology enables plastic surgeons, fascial plastic surgeons, and cosmetic physicians to provide controlled heat to the tissue to achieve their desired results; and the J-Plasma system allows surgeons to operate with a high level of precision and virtually eliminating unintended tissue trauma.
Recommended Story: How is the LIBOR rate calculated?

Receive News & Ratings for Apyx Medical Daily - Enter your email address below to receive a concise daily summary of the latest news and analysts' ratings for Apyx Medical and related companies with MarketBeat.com's FREE daily email newsletter.