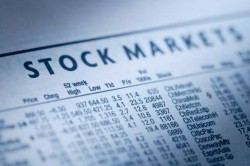 Canadian Tire (OTCMKTS:CDNAF) was downgraded by Barclays from an "overweight" rating to an "equal weight" rating in a report released on Monday, The Fly reports.
Canadian Tire stock opened at $114.54 on Monday.
Canadian Tire Company Profile
Canadian Tire Corporation, Limited provides a range of retail goods and services in Canada. The company operates through three segments: Retail, CT REIT, and Financial Services. The Retail segment retails general merchandise, apparel, footwear, sporting equipment, and petroleum under the Canadian Tire, Canadian Tire Gas, Mark's, PartSource, and FGL banners.
See Also: What is the downside to momentum investing?


Receive News & Ratings for Canadian Tire Daily - Enter your email address below to receive a concise daily summary of the latest news and analysts' ratings for Canadian Tire and related companies with MarketBeat.com's FREE daily email newsletter.