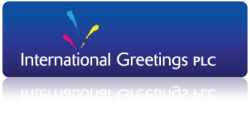 IG Design Group (LON:IGR)'s stock had its "buy" rating reiterated by stock analysts at Berenberg Bank in a note issued to investors on Monday, Digital Look reports. They presently have a GBX 640 ($8.36) price objective on the stock. Berenberg Bank's target price indicates a potential upside of 8.47% from the company's current price.
Separately, Canaccord Genuity assumed coverage on IG Design Group in a report on Tuesday, January 22nd. They set a "buy" rating and a GBX 800 ($10.45) target price for the company.
Shares of IG Design Group stock traded down GBX 10 ($0.13) during mid-day trading on Monday, reaching GBX 590 ($7.71). 98,659 shares of the stock traded hands, compared to its average volume of 60,307. IG Design Group has a fifty-two week low of GBX 362 ($4.73) and a fifty-two week high of GBX 618 ($8.08). The stock has a market capitalization of $460.47 million and a P/E ratio of 23.98. The company has a debt-to-equity ratio of 58.91, a current ratio of 1.22 and a quick ratio of 0.76.
In related news, insider Elaine Bond purchased 3,485 shares of the company's stock in a transaction dated Thursday, February 21st. The stock was acquired at an average cost of GBX 574 ($7.50) per share, for a total transaction of £20,003.90 ($26,138.64). Also, insider Paul Elliott Fineman purchased 2,084,200 shares of the company's stock in a transaction dated Tuesday, January 29th. The stock was bought at an average price of GBX 554 ($7.24) per share, with a total value of £11,546,468 ($15,087,505.55).
IG Design Group Company Profile
IG Design Group plc designs, manufactures, sources, and distributes gift packaging and greetings, stationery and creative play products, design-led giftware, and bags. It also provides partyware products; and home, school, and office products. The company serves large and mid-sized retailers, other manufacturers and wholesalers of greetings products, service merchandisers, and trading companies.
Further Reading: Support Level
Receive News & Ratings for IG Design Group Daily - Enter your email address below to receive a concise daily summary of the latest news and analysts' ratings for IG Design Group and related companies with MarketBeat.com's FREE daily email newsletter.