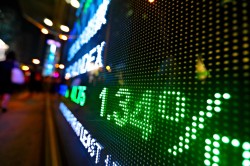 InfuSystem (NYSEAMERICAN:INFU) will issue its quarterly earnings data before the market opens on Tuesday, May 14th.
InfuSystem (NYSEAMERICAN:INFU) last issued its earnings results on Thursday, March 7th. The medical instruments supplier reported ($0.01) EPS for the quarter. The firm had revenue of $17.56 million during the quarter.
Shares of INFU opened at $4.55 on Friday. InfuSystem has a one year low of $2.60 and a one year high of $5.21.
In other news, Director Christopher R. Sansone bought 25,000 shares of the company's stock in a transaction on Monday, March 18th. The shares were purchased at an average price of $4.36 per share, with a total value of $109,000.00. The purchase was disclosed in a document filed with the SEC, which can be accessed through this link. Also, Director Scott Shuda bought 11,224 shares of the company's stock in a transaction on Wednesday, March 20th. The shares were purchased at an average cost of $4.37 per share, for a total transaction of $49,048.88. The disclosure for this purchase can be found here. Insiders have acquired a total of 40,124 shares of company stock valued at $174,507 in the last quarter.
COPYRIGHT VIOLATION WARNING: This article was posted by American Banking News and is the property of of American Banking News. If you are reading this article on another publication, it was copied illegally and republished in violation of United States & international trademark & copyright law. The original version of this article can be viewed at https://www.americanbankingnews.com/2019/05/10/infusystem-infu-set-to-announce-quarterly-earnings-on-tuesday.html.
InfuSystem Company Profile
InfuSystem Holdings Inc, through its subsidiaries, provides infusion pumps, and related products and services in the United States and Canada. It supplies electronic ambulatory infusion pumps and associated disposable supply kits to oncology clinics, infusion clinics, and hospital outpatient chemotherapy clinics for the treatment of various cancers, including colorectal cancer, pain management, and other disease states.
Featured Article: Real Estate Investment Trust (REIT) ETF
Receive News & Ratings for InfuSystem Daily - Enter your email address below to receive a concise daily summary of the latest news and analysts' ratings for InfuSystem and related companies with MarketBeat.com's FREE daily email newsletter.