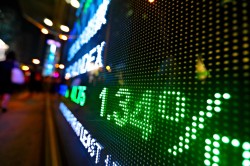 Magal Security Systems (NASDAQ:MAGS) will be announcing its earnings results before the market opens on Tuesday, May 21st.
Magal Security Systems (NASDAQ:MAGS) last announced its earnings results on Wednesday, March 27th. The industrial products company reported ($0.01) earnings per share for the quarter. The company had revenue of $26.11 million for the quarter. Magal Security Systems had a net margin of 3.18% and a return on equity of 3.55%.
Shares of MAGS opened at $5.01 on Tuesday. The firm has a market cap of $115.62 million, a price-to-earnings ratio of 45.64 and a beta of 1.31. Magal Security Systems has a 1-year low of $3.88 and a 1-year high of $5.91.
ILLEGAL ACTIVITY WARNING: "Magal Security Systems (MAGS) Scheduled to Post Quarterly Earnings on Tuesday" was published by American Banking News and is owned by of American Banking News. If you are viewing this piece on another website, it was copied illegally and republished in violation of United States and international trademark & copyright law. The original version of this piece can be accessed at https://www.americanbankingnews.com/2019/05/14/magal-security-systems-mags-scheduled-to-post-quarterly-earnings-on-tuesday.html.
About Magal Security Systems
Magal Security Systems Ltd. develops, manufactures, markets, and sells perimeter intrusion detection sensors, physical barriers, video analytics and video management systems, and cyber security products and systems worldwide. It operates through three segments: Perimeter Products, Turnkey Projects, and Video and Cyber Security.
Recommended Story: Technical Indicators – What is a Golden Cross?
Receive News & Ratings for Magal Security Systems Daily - Enter your email address below to receive a concise daily summary of the latest news and analysts' ratings for Magal Security Systems and related companies with MarketBeat.com's FREE daily email newsletter.