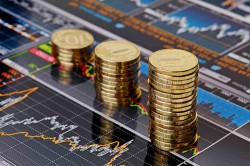 Cassava Sciences Inc (NASDAQ:SAVA) CFO Eric Schoen purchased 10,000 shares of Cassava Sciences stock in a transaction on Tuesday, May 14th. The stock was bought at an average price of $1.06 per share, with a total value of $10,600.00. The purchase was disclosed in a legal filing with the SEC, which is accessible through the SEC website.
SAVA traded up $0.01 during midday trading on Wednesday, reaching $1.07. The company had a trading volume of 98,092 shares.
Cassava Sciences (NASDAQ:SAVA) last issued its quarterly earnings results on Monday, April 29th. The company reported ($0.08) EPS for the quarter.
WARNING: "Eric Schoen Buys 10,000 Shares of Cassava Sciences Inc (SAVA) Stock" was published by American Banking News and is owned by of American Banking News. If you are viewing this news story on another domain, it was illegally stolen and republished in violation of US and international copyright & trademark laws. The original version of this news story can be accessed at https://www.americanbankingnews.com/2019/05/15/eric-schoen-buys-10000-shares-of-cassava-sciences-inc-sava-stock.html.
About Cassava Sciences
Cassava Sciences, Inc, a clinical-stage drug development company, develops drugs for nervous system disorders. The company's lead therapeutic product candidate PTI-125, a small molecule drug that is in Phase II clinical trial for the treatment of Alzheimer's disease. It is also developing PTI-125Dx, a blood-based biomarker/diagnostic to detect Alzheimer's disease.
See Also: Do Tariffs Work?

Receive News & Ratings for Cassava Sciences Daily - Enter your email address below to receive a concise daily summary of the latest news and analysts' ratings for Cassava Sciences and related companies with MarketBeat.com's FREE daily email newsletter.