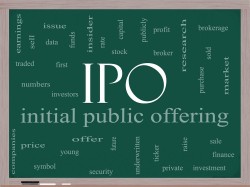 Atreca (BCEL) expects to raise $126 million in an initial public offering on Thursday, June 20th, IPO Scoop reports. The company will issue 7,400,000 shares at a price of $16.00-$18.00 per share.
The company has a market-cap of $455.3 million.
Cowen, Evercore ISI and Stifel served as the underwriters for the IPO and Canaccord Genuity and Brookline Capital Markets were co-managers.
Atreca provided the following description of their company for its IPO: " We are a biopharmaceutical company utilizing our differentiated platform to discover and develop novel antibody-based immunotherapeutics to treat a range of solid tumor types. While more traditional oncology drug discovery approaches attempt to generate antibodies against known targets, our approach relies on the human immune system to direct us to unique antibody-target pairs from patients experiencing a clinically meaningful, active immune response against their tumors. These unique antibody-target pairs represent a potentially novel and previously unexplored landscape of immuno-oncology targets. ".
Atreca was founded in 2011 and has 85 employees. The company is located at 500 Saginaw Drive, Redwood City, CA 94063, US and can be reached via phone at (650) 595-2595 or on the web at http://www.atreca.com.
Receive News & Ratings for Atreca Daily - Enter your email address below to receive a concise daily summary of the latest news and analysts' ratings for Atreca and related companies with MarketBeat.com's FREE daily email newsletter.