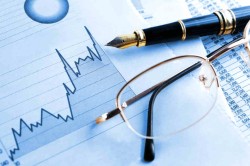 ECN Capital (OTCMKTS:ECNCF) was downgraded by equities research analysts at Barclays from an "overweight" rating to an "equal weight" rating in a report released on Wednesday, The Fly reports.
About ECN Capital
ECN Capital Corp. originates, manages, and advises on prime consumer credit portfolios primarily in the United States. The company operates through Service Finance – Unsecured Consumer Loans; Triad – Secured Consumer Loans; and Kessler – Consumer Credit Cards segments. It provides prime credit portfolio solutions that include unsecured consumer loan portfolios, including home improvement loans; secured consumer loan portfolios, such as manufactured home loans; and consumer credit card portfolios.
See Also: Yield Curve

Receive News & Ratings for ECN Capital Daily - Enter your email address below to receive a concise daily summary of the latest news and analysts' ratings for ECN Capital and related companies with MarketBeat.com's FREE daily email newsletter.