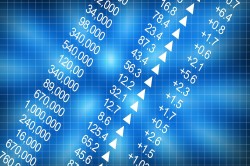 Personalis (PSNL) is planning to raise $100 million in an IPO on Thursday, June 20th, IPO Scoop reports. The company plans to issue 6,700,000 shares at a price of $14.00-$16.00 per share.
In the last 12 months, Personalis generated $47.7 million in revenue and had a net loss of $20.2 million. The company has a market-cap of $427.4 million.
Morgan Stanley, BofA Merrill Lynch and Cowen and Company served as the underwriters for the IPO and Oppenheimer was co-manager.
Personalis provided the following description of their company for its IPO: "We are a growing cancer genomics company transforming the development of next-generation therapies by providing more comprehensive molecular data about each patient's cancer and immune response. We designed our NeXT Platform to adapt to the complex and evolving understanding of cancer, providing our biopharmaceutical customers with information on all of the approximately 20,000 human genes, together with the immune system, in contrast to many cancer panels that cover roughly 50 to 500 genes. We are also developing a complementary liquid biopsy assay that analyzes all human genes versus the more narrowly focused liquid biopsy assays that are currently available. ".
Personalis was founded in 2011 and has 147 employees. The company is located at 1330 O'Brien Drive, Menlo Park, CA 94025, US and can be reached via phone at (650) 752-1300 or on the web at https://www.personalis.com.
Receive News & Ratings for Personalis Daily - Enter your email address below to receive a concise daily summary of the latest news and analysts' ratings for Personalis and related companies with MarketBeat.com's FREE daily email newsletter.