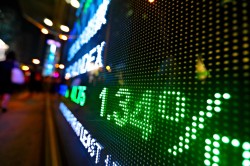 Eve & Co Inc (CVE:EVE) had its price objective decreased by investment analysts at Fundamental Research from C$1.13 to C$1.08 in a research report issued to clients and investors on Saturday. The brokerage currently has a "top pick" rating on the stock. Fundamental Research's price objective would suggest a potential upside of 166.67% from the company's previous close.
The analysts wrote, "Fundamental Research Corp has issued a report entitled "Eve & Co Inc. (TSXV: EVE / OTCPK: EEVVF) – Q1-2019 Sales Grow Significantly QoQ, Financings Solidify Liquidity Position" and dated June 8, 2019. The full report is now at www.researchfrc.com.
EVE is an FRC Top Pick

"
EVE stock traded up C$0.01 during mid-day trading on Friday, reaching C$0.41. 99,079 shares of the stock traded hands, compared to its average volume of 1,178,684. The company has a quick ratio of 0.77, a current ratio of 1.83 and a debt-to-equity ratio of 34.17. Eve & Co Inc has a one year low of C$0.16 and a one year high of C$0.66. The stock has a market capitalization of $102.63 million and a price-to-earnings ratio of -10.95.
Eve & Co Inc Company Profile
Eve & Co Incorporated, through its subsidiary, Natural MedCo Ltd., produces and sells dried cannabis, cannabis plants, and cannabis seeds in Canada. It focuses on the distribution of recreational cannabis for women under the EVE brand. The company is headquartered in Strathroy, Canada.
Featured Article: Channel Trading
Receive News & Ratings for Eve & Co Inc Daily - Enter your email address below to receive a concise daily summary of the latest news and analysts' ratings for Eve & Co Inc and related companies with MarketBeat.com's FREE daily email newsletter.