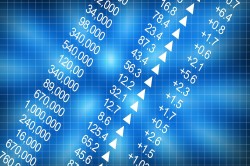 Mirum Pharmaceuticals (MIRM) plans to raise $75 million in an initial public offering on Thursday, July 18th, IPO Scoop reports. The company will issue 5,000,000 shares at $14.00-$16.00 per share.
Mirum Pharmaceuticals has a market cap of $345.2 million.
Citigroup, Evercore ISI and Guggenheim Securities acted as the underwriters for the IPO and Raymond James and Roth Capital Partners were co-managers.
Mirum Pharmaceuticals provided the following description of their company for its IPO: " We are a biopharmaceutical company focused on the development and commercialization of a late-stage pipeline of novel therapies for debilitating liver diseases. We focus on diseases for which the unmet medical need is high and the biology for treatment is clear. Our pipeline consists of two clinical-stage product candidates with mechanisms of action that have potential utility across a wide range of orphan liver diseases. We are initially developing maralixibat for the treatment of pediatric patients with progressive familial intrahepatic cholestasis, or PFIC, and Alagille syndrome, or ALGS. ".
Mirum Pharmaceuticals was founded in 2018 and has 24 employees. The company is located at 950 Tower Lane, Suite 1050, Foster City, CA 94404, US and can be reached via phone at (650) 667-4085 or on the web at http://www.mirumpharma.com.
Receive News & Ratings for Mirum Pharmaceuticals Daily - Enter your email address below to receive a concise daily summary of the latest news and analysts' ratings for Mirum Pharmaceuticals and related companies with MarketBeat.com's FREE daily email newsletter.