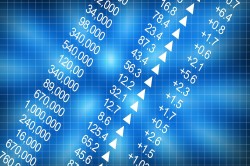 Owl Rock Capital Corp. (ORCC) expects to raise $150 million in an initial public offering on Thursday, July 18th, IPO Scoop reports. The company will be issuing 9,500,000 shares at a price of $15.30-$16.30 per share.
In the last 12 months, Owl Rock Capital Corp. generated $474.8 million in revenue and $272.4 million in net income. The company has a market-cap of $6.1 billion.
Goldman Sachs, BofA Merrill Lynch, RBC Capital Markets, SunTrust Robinson Humphrey, Wells Fargo Securities, Credit Suisse, Deutsche Bank Securities, JMP Securities, Keefe, Bruyette & Woods (a Stifel Company), Morgan Stanley, Raymond James and SOCIETE GENERALE acted as the underwriters for the IPO and ING, Janney Montgomery Scott, Ladenburg Thalmann, MUFG and Seaport Global were co-managers.
Owl Rock Capital Corp. provided the following description of their company for its IPO: "We invest in senior secured or unsecured loans, subordinated loans or mezzanine loans and, to a lesser extent, equity-related securities including warrants, preferred stock and similar forms of senior equity, which may or may not be convertible into a portfolio company's common equity. Our investment objective is to generate current income and, to a lesser extent, capital appreciation by targeting investment opportunities with favorable risk-adjusted returns. While we believe that current market conditions favor extending credit to middle market companies in the United States, our investment strategy is intended to generate favorable returns across credit cycles with an emphasis on preserving capital. As of March 31, 2019, based on fair value, our portfolio consisted of 81.7% first lien senior secured debt investments, 16.5% second lien senior secured debt investments, 0.4% unsecured debt investments, 1.2% investment funds and vehicles, and 0.2% equity investments. As of March 31, 2019, approximately 99.6% of our debt investments based on fair value in our portfolio were at floating rates. As of March 31, 2019 we had investments in 81 portfolio companies with an average investment size in each of our portfolio companies of approximately $84.3 million based on fair value. ".
Owl Rock Capital Corp. was founded in 2015 and has 0 employees. The company is located at 399 Park Avenue, 38th Floor, New York, NY 10022, US and can be reached via phone at (212) 419-3000 or on the web at http://www.owlrock.com.
Receive News & Ratings for Owl Rock Capital Corp. Daily - Enter your email address below to receive a concise daily summary of the latest news and analysts' ratings for Owl Rock Capital Corp. and related companies with MarketBeat.com's FREE daily email newsletter.