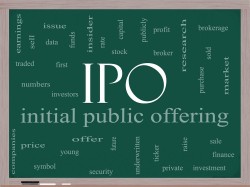 Medallia (MDLA) plans to raise $246 million in an initial public offering on Friday, July 19th, IPO Scoop reports. The company will issue 14,500,000 shares at a price of $16.00-$18.00 per share.
In the last 12 months, Medallia generated $336.6 million in revenue and had a net loss of $57.3 million. The company has a market-cap of $2.1 billion.
BofA Merrill Lynch, Citigroup, Wells Fargo Securities and Credit Suisse served as the underwriters for the IPO and Oppenheimer, SunTrust Robinson Humphrey, William Blair, Needham & Company, Craig-Hallum Capital Group and Roth Capital Partners were co-managers.
Medallia provided the following description of their company for its IPO: " We created a new category of enterprise software, experience management, and we are the market leader. Our award-winning SaaS platform, the Medallia Experience Cloud, captures experience data from massive and expanding signal fields emitted by customers and employees on their daily journeys and is a leader in the market for understanding and managing omni-channel experiences. We utilize our proprietary AI technology to analyze structured and unstructured data from these signal fields across human, digital and IoT interactions at great scale to derive personalized and predictive insights that drive action with tremendous business results. ".
Medallia was founded in 2000 and has 1258 employees. The company is located at 575 Market Street, Suite 1850, San Francisco, CA 94105, US and can be reached via phone at (650) 321-3000.
Receive News & Ratings for Medallia Daily - Enter your email address below to receive a concise daily summary of the latest news and analysts' ratings for Medallia and related companies with MarketBeat.com's FREE daily email newsletter.